Pearl Modiadie sues SABC and Metro FM over sexual abuse claims – This is how much she is demanding
Pearl Modiadie sues SABC and Metro FM over sexual abuse claims – This is how much she is demanding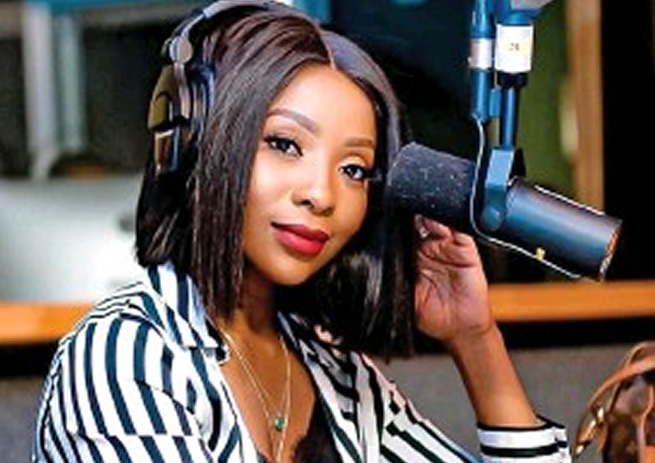 Former Metro FM midday show presenter Pearl Modiadie is demanding R3.5 million from the SABC and Metro FM programme manager Anthony Soglo for sexual harassment, which she allegedly suffered during her tenure at the public broadcaster.
Modiadie, who was employed at the station for five years as co-host of Lunch with Thomas and Pearl until her contract was not renewed earlier this year, filed her papers at the Johannesburg High Court last month.
In the papers, she alleged that the SABC failed to act against Soglo's sexually aggressive behaviour and overtures towards her.
SABC group executive for corporate affairs and marketing Gugu Ntuli confirmed that the public broadcaster had been served with papers, but said that they did not discuss internal processes involving its employees in the public space.
"The SABC can confirm that the corporation was served with summons and intends to defend the action instituted. Our case will be pleaded in our court papers. We do not litigate through the media," she said.
According to Modiadie's court papers, Soglo wrote an email on November 28 2019 that seemingly insinuated that she was a sex object.
"Yo … Since we are there … can I also get asked that question? LOL!
When do [you] need Pearl and for how long?? Go Tumza … Pimpsta of the Year! Hahahaha … Sorry guys … That was just funny!
This appears to have followed Modiadie's earlier email seeking clarity about being booked for a gig.
"I still haven't received my flight details for Bloemfontein [for] Saturday and Sunday. I need these [as soon as possible] as I have other commitments I need to confirm.
"Payment also needs to be made before departure and I'd like to know when to expect it please.
"I've also received the DJ schedule without my name, when and how long I'm expected to be on stage for," she wrote in her email.
"In making the aforesaid statements and/or overture and/or advances contained in the email, the second defendant [Soglo]:
Used the communication infrastructure or email communication of first defendant [SABC] acting during his scope of his employment with first defendant;
Knew that the words in the email were unwanted and unwelcome to plaintiff [Modiadie];
Was aware that the email content was not relating to a work-related official event; and
Knew that the content of the email would be in the public domain," read Modiadie's court papers.
She added that the SABC failed to protect her after she escalated the matter, which was a breach of the memorandum of agreement for her employment with the public broadcaster.
"The SABC and, in turn, Soglo were contractually bounded in favour of Modiadie to create a workplace that is free from sexual harassment, to protect her against sexual harassment being committed against her by any employee within the workplace … [to] protect her against sexual harassment being committed against her by Soglo … [and to] create a climate in the workplace in which second defendant would not sexually harass her…"
The papers added that despite Soglo's apology, the matter had not been treated with any seriousness, in spite of a letter of demand being sent to the SABC in June.
[Soglo] threatened the plaintiff with legal action and endeavored to silence her. He considered the fact that his conduct was [said] in the public to be improper … therefore it is he who is a victim of harassment and/or a malicious campaign by Modiadie
"He considers her to have acted maliciously or that she has some ill intentions."
Modiadie said she was aware that the SABC had appointed lawyers to defend her motion.
"I consider the SABC to be a powerful organisation that can direct and spearhead that which should not be accepted in society, and their actions so far have not indicated that they are an organisation that prevents and stands against acts of sexual harassment against women at its workplace," she said.
So many of these cases are largely swept under the carpet and I'm incredibly disappointed that it seems to have become the norm, hence my decision to take the action that I took.
"It's difficult to even begin to think about healing when no remorse has been shown and the person's actions are being defended with no action being taken."
The SABC and Soglo are still to respond to the papers.