Pearl Modiadie shows off her new Man
Pearl Modiadie shows off her new Man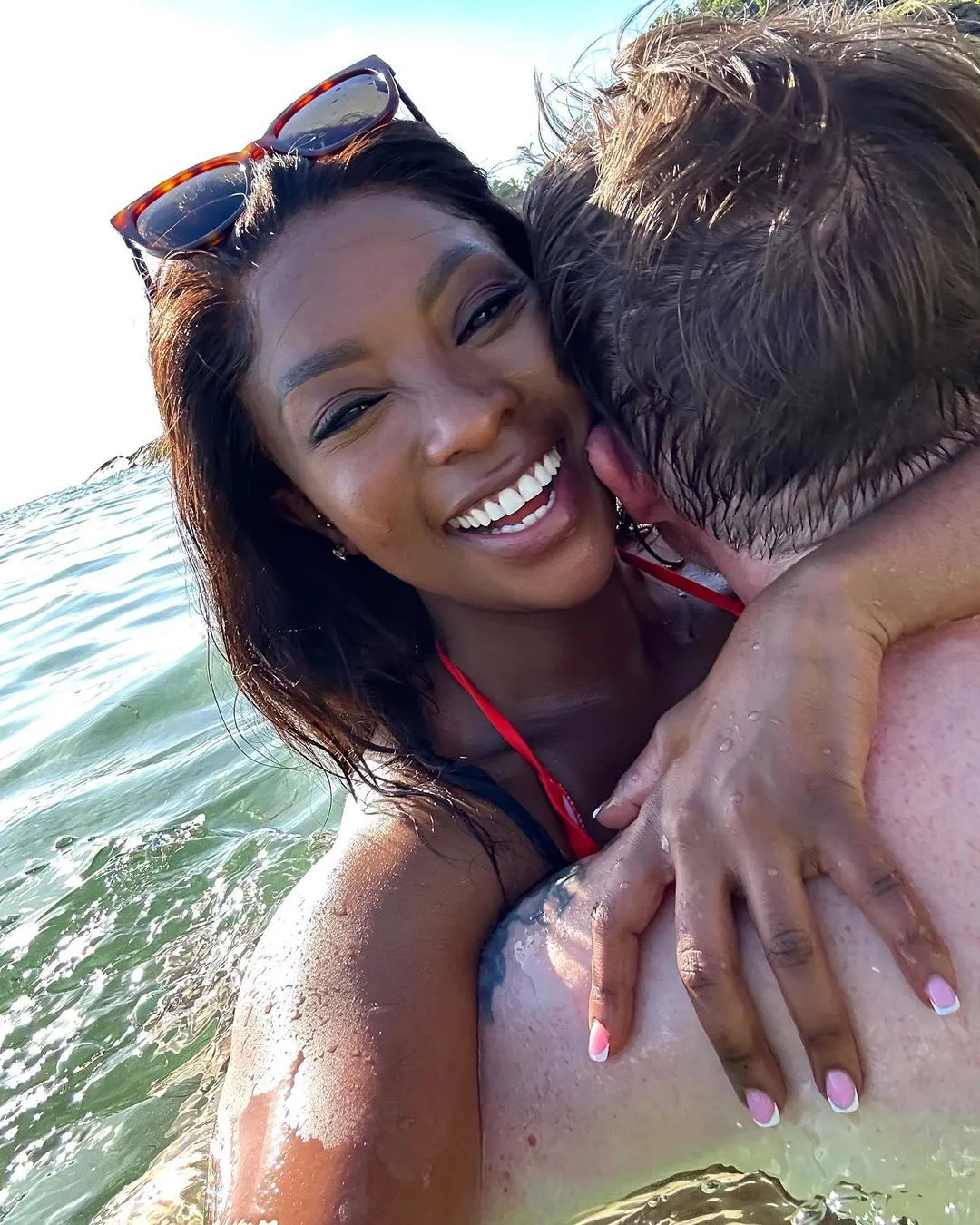 South African award-winning radio and TV host Pearl Modiadie has recently jet set with her new boyfriend to the islands. They've been spotted living their best island lives at an unknown location. Modiadie has since taken her time to give her fans and online followers a glimpse into the romantic vacation.
Modiadie and her baby daddy, Nathaniel Oppenheime have a bundle of joy who was born in September 2020. According to Modiadie's Instagram bio, the little boy was named Lawetle. The couple reportedly called it quits shortly after the birth of their son, Zalebs reported. And now the beautiful media personality seems to have found a new flame with a new man.
On Friday, 9 May, Modiadie shared pictures with her new man from their car ride to the plane that would fly them to their romantic destination. The 974 radio host decided to dress in casual grey sweat pants which she paired with a cute white crop top and dressed up the simple look with a sleek white blazer. She then took to her feed and captioned,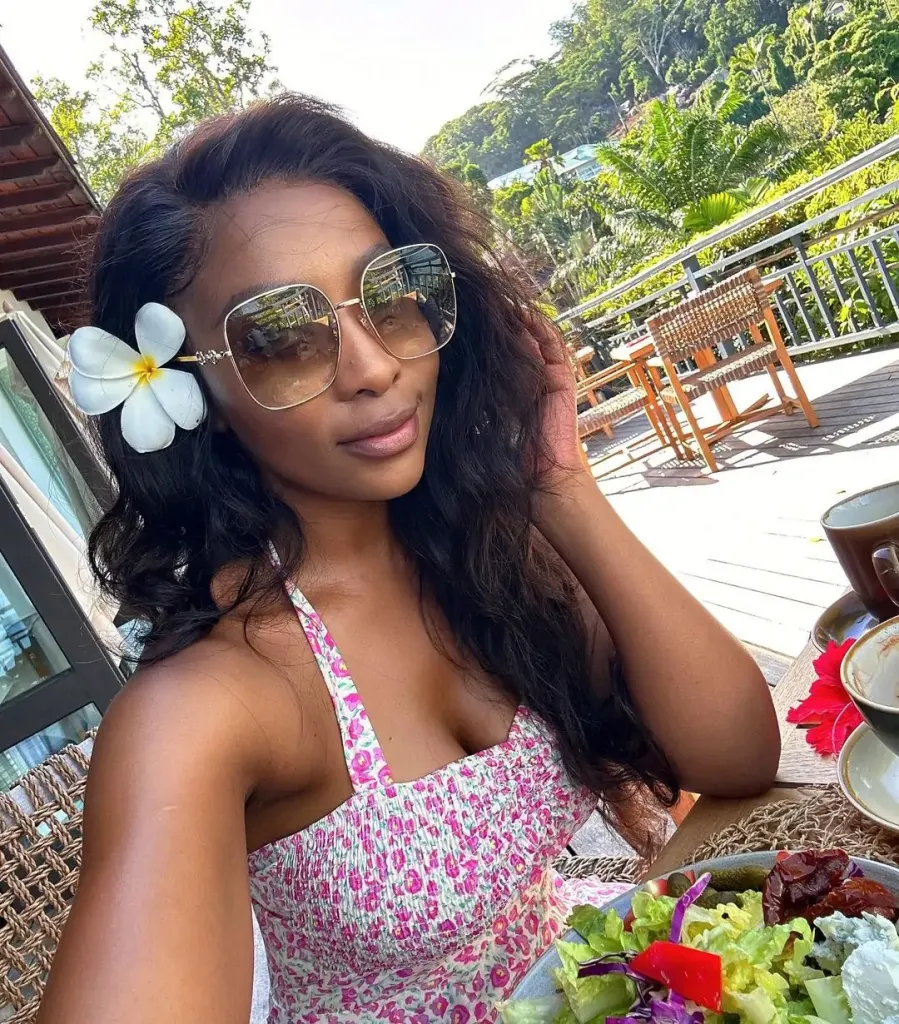 The couple dressed up and headed to breakfast which was accompanied by some sparkling drinks. Next up, Modiadie and her boyfriend decided to go for a swim and take some romantic snaps from the stunning island beach.
After seeing the pictures from the new couple's vacation, fans, and online followers noticed that Modiadie's son was nowhere in sight. It seems the lovely couple chose to spend a little quality time with just the two of them this time around. In her next post, Modiadie gave her online followers a peek into the villa her boyfriend and her were booked in on the tranquil island. This time, she could be seen draped in a white robe as she gave a short tour of the rustic villa and captioned. "The most breathtaking views of paradise from our villa I'm the happiest girl right now.