Patrick Shai Suicide: What really happened?
Patrick Shai Suicide: What really happened?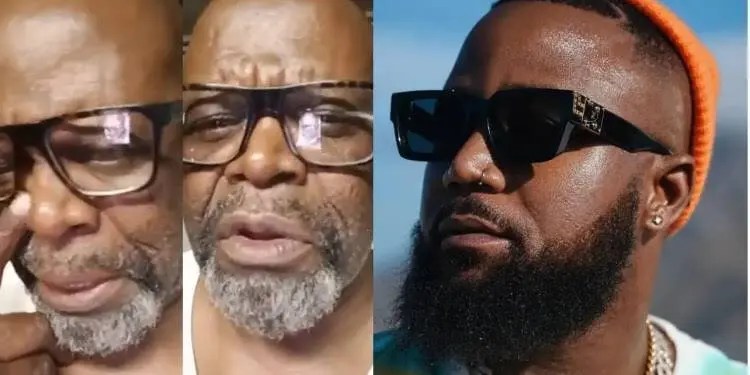 ON THE day he died, actor Patrick Shai was due to take part in an awareness walk aimed at putting the spotlight on gender-based violence in Soweto.
The march was organised by the Tshegofatso Pule Foundation to raise awareness on gender-based violence and to also remind people that the trial of Ntuthuko Shoba, who allegedly hired a hitman to kill Tsegofatso, was back in court.
But Patrick didn't make it to the 4km walk, which took place in Meadowlands, Soweto on Saturday, 22 January.
This after he was found hanging from a rope at his home in Dobsonville, Soweto on Saturday morning.
His sudden death sent shock waves throughout the country. Foundation spokeswoman, Bothlale Modisane, told a local publication: "He was supposed to be there. He was part of the programme. We were all surprised he didn't pitch and just thought he was attending to another matter because there are a lot of gender-based violence matters that are happening. When we ended the walk, we got information that he had died and we went to his house.
"We got confirmation from his daughter that it was indeed true and he had sadly taken his own life."
Bothlale said they didn't know what might led to Patrick taking his life.
"But suspicions are that going viral maybe started other things. We didn't know how deeply hurt he was by this, especially because it was a misinterpretation of what the video intended to do. We think the backlash from social media maybe contributed. We don't know if there were other things he was going through, but he seemed extremely happy on the last day we were together, the day he did the video," she said.
Bothlale, who was present when the video was shot, told the People's Paper the intention of the video was to get Cassper Nyovest to honour the challenge and come to an agreement.
The proceeds of the channel would go towards helping with gender-based violence.
"Learning about his death is a huge blow. He was one person who actually gave it his all," she said.
Asked what they would miss about Patrick, Bothlale said: "There is so much, but him on the day he did the Cassper (Nyovest) video. He has never made us laugh that much since knowing him. His humour was on steroids. We went our separate ways. We're going to miss the love and genuineness he had."
Police spokesman Lieutenant-Colonel Mavela Masondo said: "Police have opened an inquest docket after an actor was found dead in his house in Dobsonville. Police were called to the scene and on arrival found a family member who showed them the body in the garage.
"He was certified dead on the scene. Preliminary investigations have ruled out any suspicions of foul play."
The family said Patrick's funeral will be on Saturday, 29 January, but they are still waiting for some family members to arrive so they could finalise the details.