Pastor heals congregation with Savanna beer – Photos
Pastor heals congregation with Savanna beer – Photos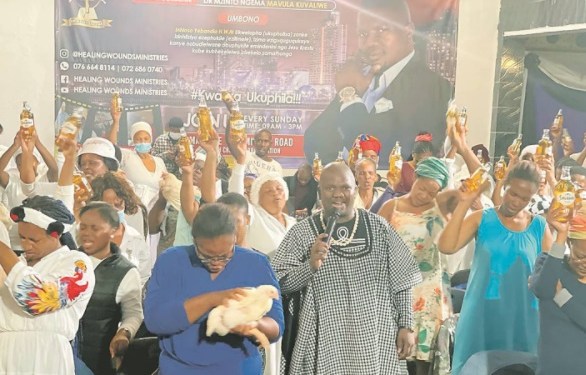 One local Pastor from Durban has seen himself trending for what seems to be bizarre miracles. While many take Savanna for freshening up and getting drunk the self-proclaimed Prophet uses it for spiritual healing. He took Mzansi by surprise when his Savanna and Chicken pile concussion pictures went viral.
No doubt that Mzansi was left in stitches with these miracle sessions which has since flooded social media. Healing Wounds Ministry in Durban Pastor Mzinto Ngema uses Savanna, Chicken bile mixed with the holy water to heal the congregation.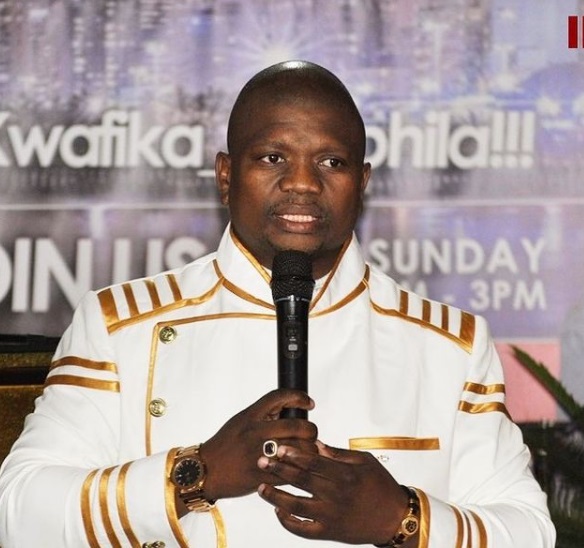 Speaking to the media the Pastor indicated that his ancestors and God showed him the healing concussion.
"From then I have been using it to heal people and there are many testimonies from this holy mixture. No doubt that many of the people got to know this after it went viral on social media but this has been my trademark since June," he said.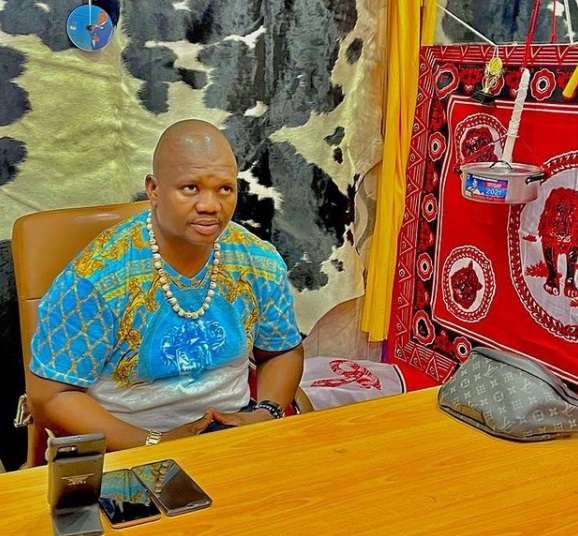 People have been getting healed since June and they are well pleased with my blessings. Several celebrated Businessman and those who are haunting for success have visited me more often and i have used this very same holy water to heal and help them," he said.
He indicated that he prayers and cleanse the Savanna cider before using it.
"I cleanse the beer first to take away the alcohol in it and I bless it. From there it would have been approved by God for God's work and ancestral cleansing."
It was established that the holy mixture is then taken to a waterfall by the congregation for rinsing. The Pastor started his Ministry back then in 2008 and has become one of the popular men of oath in Durban.