Owner of popular restaurant, Max's Lifestyle retires after shooting
Owner of popular restaurant, Max's Lifestyle retires after shooting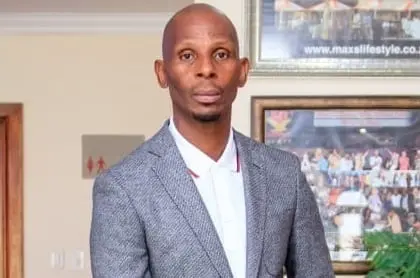 The owner of Max's Lifestyle, Max Mqadi, has handed over his business to his daughter, Zinhle (29).
She's now the CEO of Max's Lifestyle in Umlazi, south of Durban, and she said she isn't shaken.
Zinhle said her father didn't hand over the business because he's unfit following his shooting last year, but did it because he wanted to give his children the opportunity to carry on his legacy. She said the shooting might have been related to the business or other things outside it, but as the new CEO, she's not scared.
Zinhle is not new to the business.
"I had a boutique in Musgrave (in Durban) selling clothes, bags, and other stuff.
"I ran the business for three years, but had to close it down to focus on Max's Lifestyle," she said.
"I have a Bachelor of science, with business management, marketing, human resource, and media studies, which I obtained from University of KZN. So I'm experienced," said Zinhle.
She said her father now serves as her adviser.
Max told the publication he didn't appoint Zinhle because she's the first born, but because she is a responsible young woman who works hard.
"My other kids have their own responsibilities in the business. Before I took this decision, I called a family meeting and everyone was happy about it," said Max.
He said that he was shot because of the high crime in Mzansi, and insisted he's now fit after the shooting.
"After this call, I'm heading to the gym. I'm healthy. You see, I'm trying to break the belief that only white people invest in their kids. It has always been my plan to invest in my kids, even before I was shot," Max told the publication.