Opinion: Why The Mabuza's Were Sooo Great
Opinion: Why The Mabuza's Were Sooo Great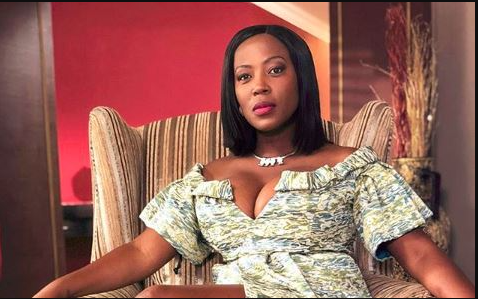 The Queen hasn't been the same since The Mabuza's departure, with the exception of Goodness Mabuza who just returned recently! TGom Mabuza, Mabatho Khoza and Gift Mabuza carried the show. The show has lost its signature first position, the ratings have been inconsistent and the storyline has become unrelatable.
It's not just the Mabuza's who made the show great…Other actors who pioneered in making the show great were Kea Khoza played by Dineo Langa and Kgosi played Sello Maake ka-Ncube.
Their replacement's; The Sebata's who consist of Hector Sebata, Thando Sebata and Mpho Sebata have failed to retain the show to its signature first place. The Sebata's are an incredibly odd bunch together and have zero chemistry. They haven't been able to entertain like Tgom's family and have rather been trending for being consistently complained about. Viewers of the show have tweeted "the show has gotten incredibly dull and disastrous" more times than they've tweeted about Brenda Ngxoli's twang.
The producers of the show realise the impact the Mabuza's brought to the show and tried to salvage the show to what it was by bringing in Goodness Mabuza, but is it too late, is one Mabuza member enough to save the show from sinking further and further into being the next Isibaya or Isithembiso.
It is sadly too late and Goodness isn't enough to carry the show because she's not feisty enough and doesn't have the support of her family to entertain viewers anymore.
So, why aren't the Sebata's working as a unit?
First of all, Rapulana Seiphemo who plays Hector Sebata isn't a bad actor, neither Jessica Nkosi who plays Thando Sebata…
The duos just don't work as father and daughter never mind the language and the storyline. While this is Nkosi's first villainous role Rapulana has played plenty villainous role in movies and soapies.
The other Sebata; played by Ntando Duma hasn't cracked her role as Mpho Sebata either. She's both a cringe fest and unpleasant to watch, especially during her crying scenes.
One viewer wrote: "She reminds me of my first play in highschool." OUCH!
Here are some reactions from fans of The Queen:
"#TheQueenMzansi Goodness is Blending in with the Khozas so well but we haven't forgotten the swimming pool saga."
"So Mpho lost her phone and close to 2mil out of her account…days gone by and nothing…no reaction no nothing nothing…."
"We are still stuck with Noma.."
"I miss petronella and TGOM on the queen Fun was had "
I miss petronella and TGOM on the queen
Fun was had #TheQueenMzansi

— Mashenge (@Sokwalisa_Nonku) February 9, 2021
Hector when he first joined #TheQueenMzansi vs Now 🙃 pic.twitter.com/QlCSYhcKgd

— Thandeka Ncube🦋 Azania 🦋 (@iam_Ndoni) February 12, 2021