Open letter to heartbroken Bianca Naidoo, Riky Rick's wife
Open letter to heartbroken Bianca Naidoo, Riky Rick's wife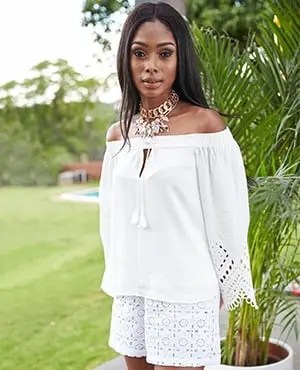 Media personality Bontle Moloi has penned a heartfelt letter to Bianca Naidoo, the wife of the late Riky Rick following the his passing.
Riky Rick real name Rikhado Makhado passed away on Wednesday 23 February. The star rapper allegedly took his own life after a long battle with depression.
Tributes have been pouring in for the late rapper and style icon since his passing. Bontle took to Instagram to console the late rapper's wife.
"I am so sorry Bianca, for everything. I'm so sorry for your children, your family. I wish this wasn't your reality," she said.
The choreographer also said the thought of what Bianca is left to face is unbearable.
"I wish it was different. No words can be enough. May you be wrapped in our prayers for you. God, may your presence be felt now more than ever!"
Riky Rick's family's spokesperson – Sheikani Makhado has shared their heartbreak since the passing of the rapper this week.
Makhado said there are no words to describe how they are feeling and that they are struggling to deal with his death.
Makhado added that the rapper's mother is trying to be strong for the family but his wife Bianca Naidoo, has been inconsolable.
"Our mom is trying to be strong for the sake of the family and our brother's wife – Bianca Naidoo is inconsolable"