One thing about Murdah Bongz, he was made for me – DJ Zinhle
One thing about Murdah Bongz, he was made for me – DJ Zinhle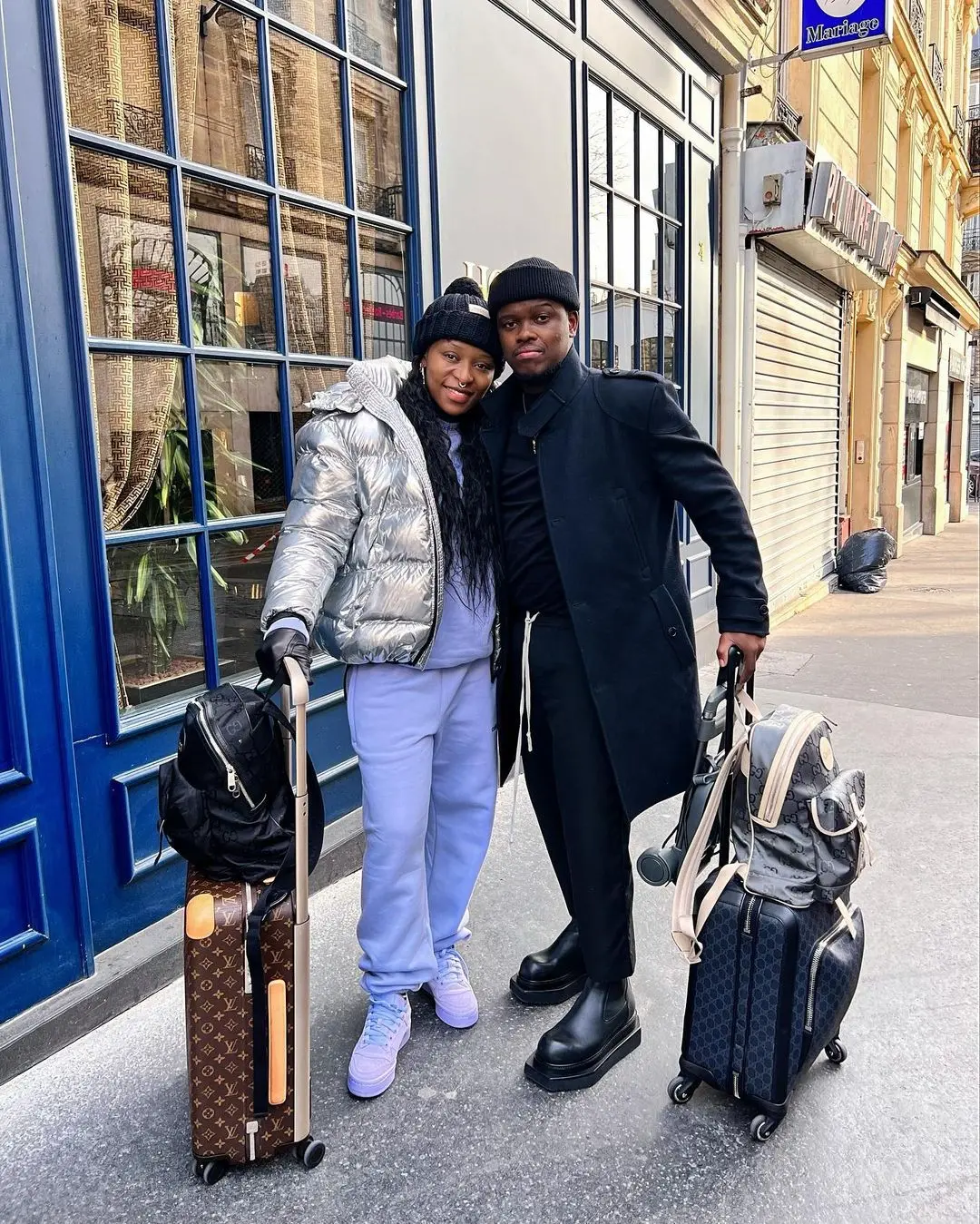 DJ Zinhle and her baby daddy Murdah Bongz are completely smitten with each other, and they do not shy from displaying their affection for each other on social media. The couple has reportedly been together since June 2020, and they were recently blessed with a beautiful daughter together- Asante. The pair recently jetted off to Paris for a well deserved beacation and we are here for it.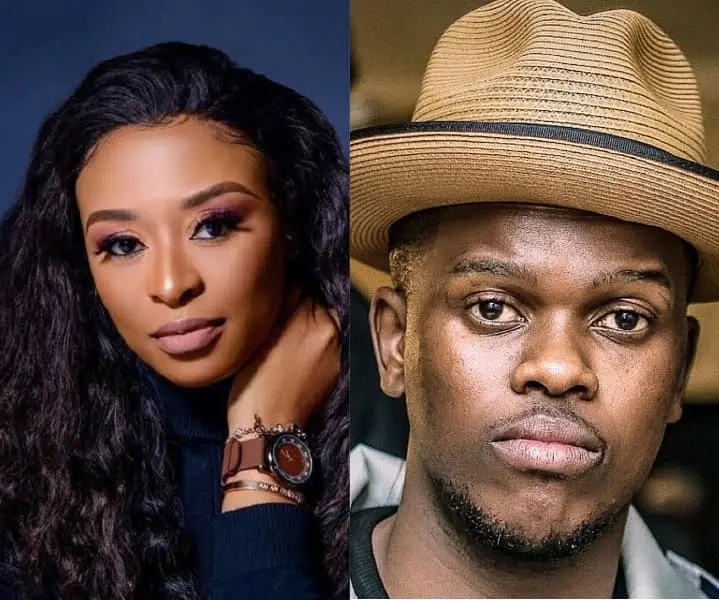 They have been giving fans a glimpse at their luxury holiday and it's definitely a dream. Taking to her Instagram account, Zinhle posted a picture of Murdah that had her legion of fans swooning over him.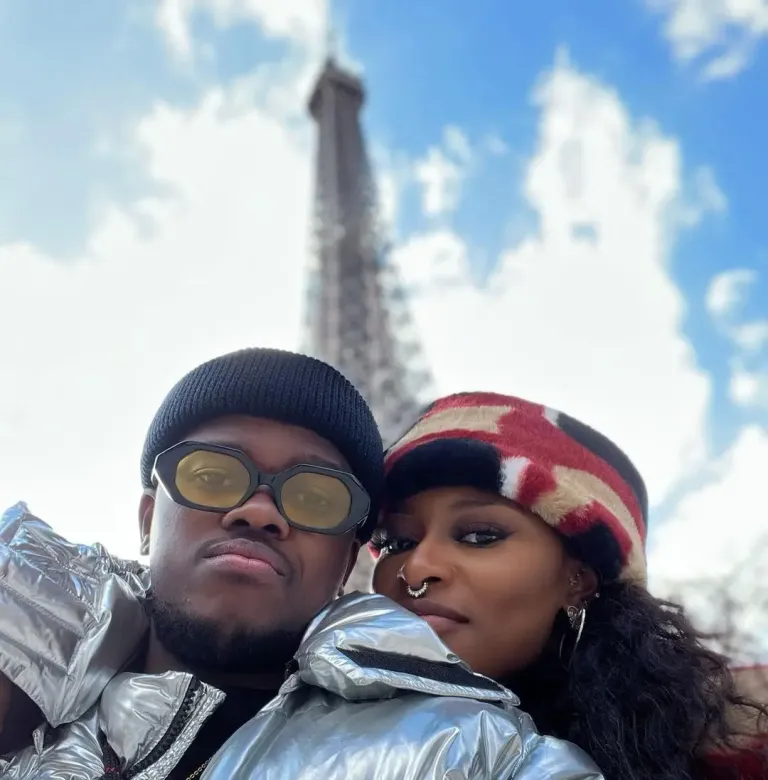 In the caption Zinhle gushed about how much she loves Murdah and said they are a perfect match
Love is definitely in the air and we are happy for the two. Murdah is said to have to sent his uncles to the Jiyane family to pay lobola for Zinhle. Even though they have kept this hush-hush.
According to Surge Zirc South Africa, a close source linked to the pair leaked a picture from their traditional wedding. Zinhle is seen wearing a long pink skirt and a doek in the picture.
Zinhle is well known for being a trendsetter, and she doesn't wear skirts with doeks very often. Murdah, on the other hand, wears a jacket, which in African culture is worn by grooms as a sign of respect for the bride's family.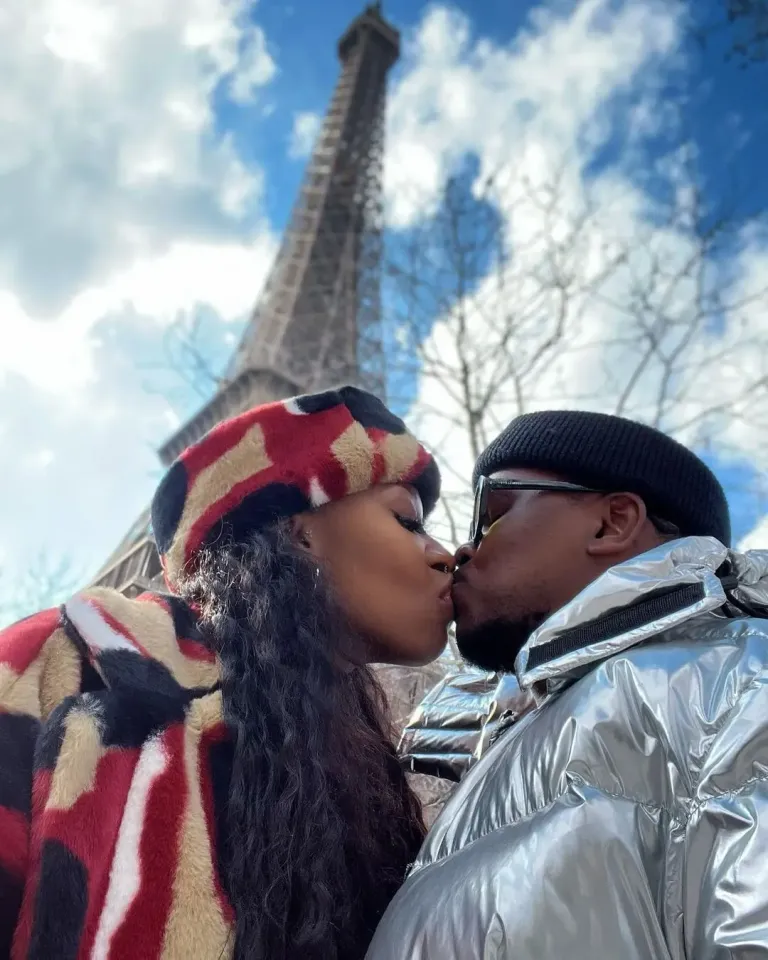 We are definitely not surprised that the pair is married traditionally. It was not so long ago when Zinhle revealed that Murdah was very fortunate to have her in his life. She revealed that she is the best girlfriend ever and her exes can even attest to this.
"With me he got a girlfriend of the year, I am thee most best girlfriend. You can even ask any of my exes, they know that when it comes to girl friending, I'm the best in the game. I'm the best girlfriend anyone can ever have," she said.
In addition, she seemed ready for Murdah to take their relationship to the next level. Initially, Zinhle was reluctant to get married to Murdah, but recently she revealed that they were planning get married.