Nyan'Nyan host Luyanda Potwana officially a traditional healer
Nyan'Nyan host Luyanda Potwana officially a traditional healer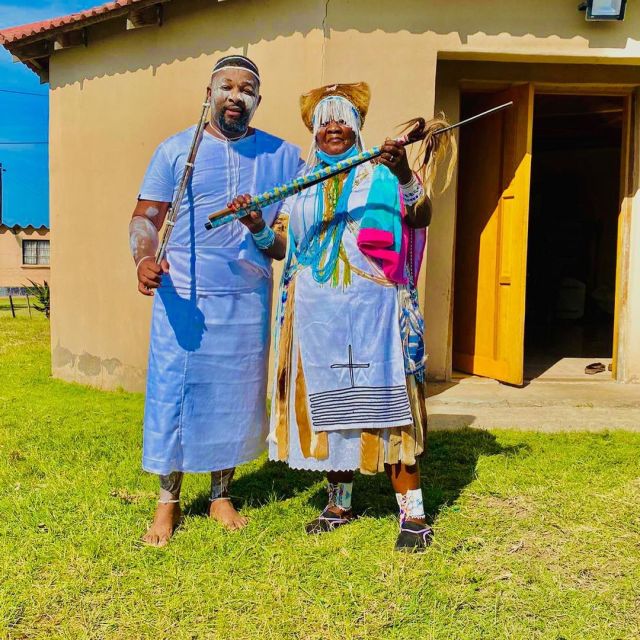 TV presenter Luyanda Potwana is now officially a traditional healer.
The media personality, best known for presenting SABC1's Nyan'Nyan, announced on social media that he has completed his training.
Speaking to Daily Sun, Luyanda said accepting his calling was the best decision he has ever made.
"I've always known about my calling as the signs were there. I guess fear of the unknown was the reason I took so long to accept it," he said.
"You cannot run away from who you are, otherwise you will be living a lie."
Although he announced he was officially a traditional healer, he said he'd continue learning.
"It really never ends. You learn until the day you die as there's always something new. It's quite an enjoyable journey as you get to learn a lot about yourself," he said.
Luyanda, who has the spiritual gifts of instimbi emhlophe, ulugxa and ukuthandazela, said it was not rare for someone to be given more than one gift by his ancestors.
"Sometimes you're multi-talented in terms of spiritual gifts. It really depends on what God and your ancestors decide," he said.
"It's really not rare for someone to possess more than one gift as they all come from the same source with the aim of helping people."
Speaking about those who believe that people with spiritual gifts are possessed, he said: "There is nothing you can do to change that mindset if they themselves don't want to learn and accept who they are.
"We live in one world but God made us differently and the sooner we understand that, the better things will become."
He also spoke about Ancestor's Day, a new yearly event aimed at celebrating African spirituality.
"I'm glad the government finally gave the green light for this important day after so many people spoke out," he said.