Ntsiki Mazwai drags DJ Zinhle – Selling weaves is no different to selling drugs"
Ntsiki Mazwai drags DJ Zinhle – Selling weaves is no different to selling drugs"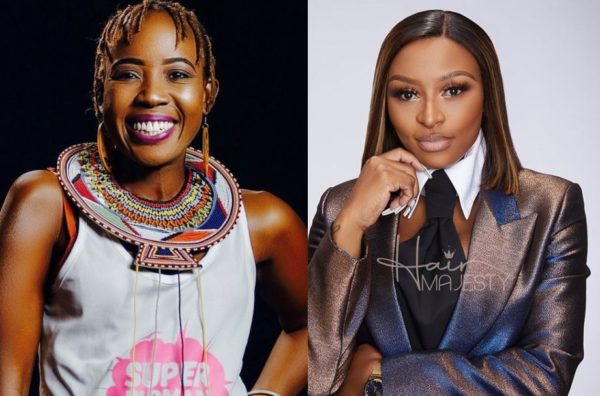 Ntsiki Mazwai targets another hardworking SA celebrity, and this time around, it's DJ Zinhle, who just launched own hair-line.
On the 1st of June, the DJ made an official anouncement that she's now into making and sales of hair and the name of the company is Hair Majesty.
Lots of fans and celebs congratulated her over the new achievement, as she's not taken a break within the past few year; launching one business to another.
Imagine….. Your celebs glamorize and sell booze and foreign hair to you. Sies man.

— ✨KUMKANIKAZI✨ (@ntsikimazwai) June 3, 2021
Selling weaves is no different to selling drugs.
We are dealing with an addiction.

— ✨KUMKANIKAZI✨ (@ntsikimazwai) June 3, 2021
When whites told you you look like monkeys you believed them…. That's why you're doing your best to look more like them and less like monkeys akere?

— ✨KUMKANIKAZI✨ (@ntsikimazwai) June 3, 2021