Ntando Duma's Twerk!ng Video Sets Social Media On Fire
Ntando Duma's Twerk!ng Video Sets Social Media On Fire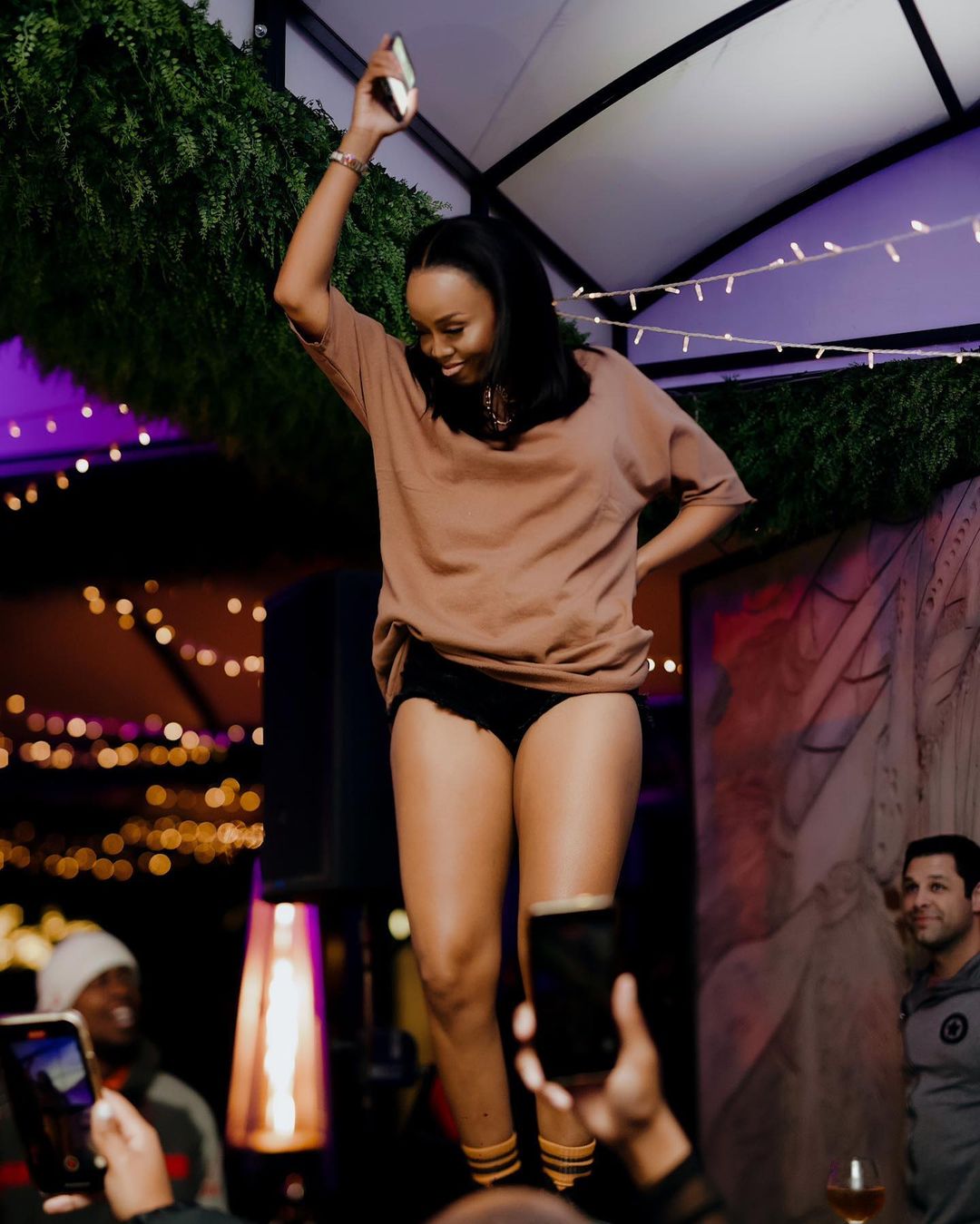 Television actress Ntando Duma's 26th birthday is coming up in a few days and she has decided to fly out to Cape Town to kick off her celebrations. She's been celebrating with her friend Zuki and decided to drop a couple of videos twerk!ng which have
Duma Ntando out in Cape Town to celebrate her birthday. pic.twitter.com/HVv8NGpTht

— Musa Khawula (@khawula_musa) August 20, 2021
A couple of weeks ago Ntando was a guest on Lasizwe's controversial show, Drink or Tell The Truth. She opened up about a lot of things including her acting careers, relationships, broken friendships and a whole lot more. She opened up about some of her most uncomfortable moments on television.
"My worst scene will always be kissing a man on the show. It's very uncomfortable kissing someone that you don't know on the show that you don't have an actual relationship with. So all the scenes I have done with Schumacher were very uncomfortable. But he is such a nice guy. He is such a great actor. He made it very easy for me. Genuinely I hate those scenes."
One of the scenes she didn't enjoy was k!ssing Phila Mazibuko on Rhythm City. "To kiss someone, you don't know for the first time, you don't know where they come from. For what? It was the worst."
She also addressed the viral sex tape from 2020 of a woman whom many thought was the actress. "Oh, no man. No, it's not true. That wasn't me. Also, my s.e.x tape would be fire hey. Put some respect on my name. And I'm sorry they had to leak that s.e.x tape. I also don't do s.e.x tapes," responded the actress.