Ntando Duma: Building my mom a house is the proudest moment of my existence
Ntando Duma: Building my mom a house is the proudest moment of my existence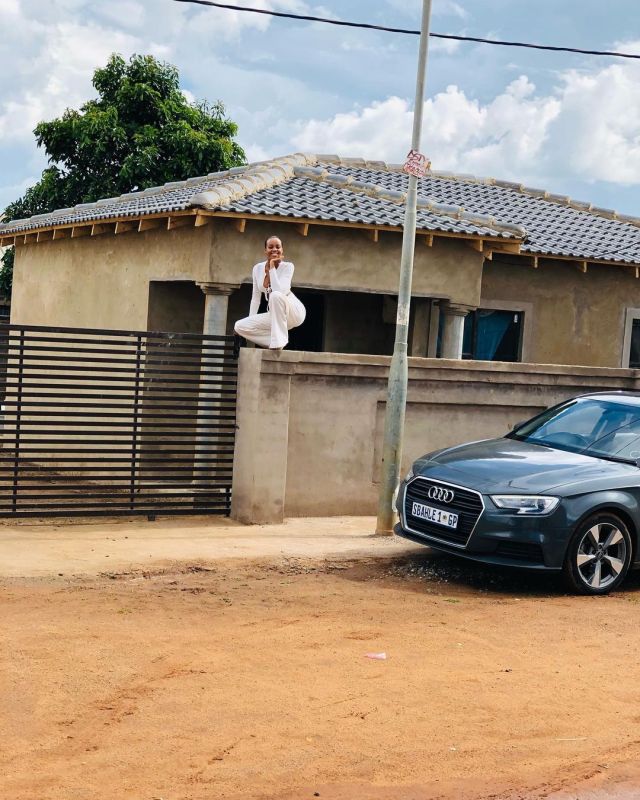 Back in February actress and television personality, Ntando Duma revealed that she was building her mom a house. This morning the star decided it's time she gave her followers an update on the progress and it's looking good.
Built my mama a house 🥺♥️🏡 still under construction🚧✨ pic.twitter.com/mplVH1JPLD

— Ntando Duma Mthomben (@dumantando20) February 15, 2021
How it started // How it's going

Still my proudest and biggest highlight of my existence. Building my mom a house♥️ pic.twitter.com/4fz9qLgj1E

— Ntando Duma Mthomben (@dumantando20) April 9, 2021
Not so long ago, The Queen actress flaunted a red beast on her Instagram implying that she has copped herself this pricey new ride.
Even though she has many of her fans fooled, it is not hers as the owner took it back from her. While we all thought it did not belong to her, she later posted another story walking towards the car to open it and captioned the story, "more content." The actress also posted another story posing at the back of the Porsche, flaunting it. We are not sure whether it belongs to her or not but if it, is then congratulations girl either way.