Ntando Duma and sister Lady Amar serve #SiblingGoals
Ntando Duma and sister Lady Amar serve #SiblingGoals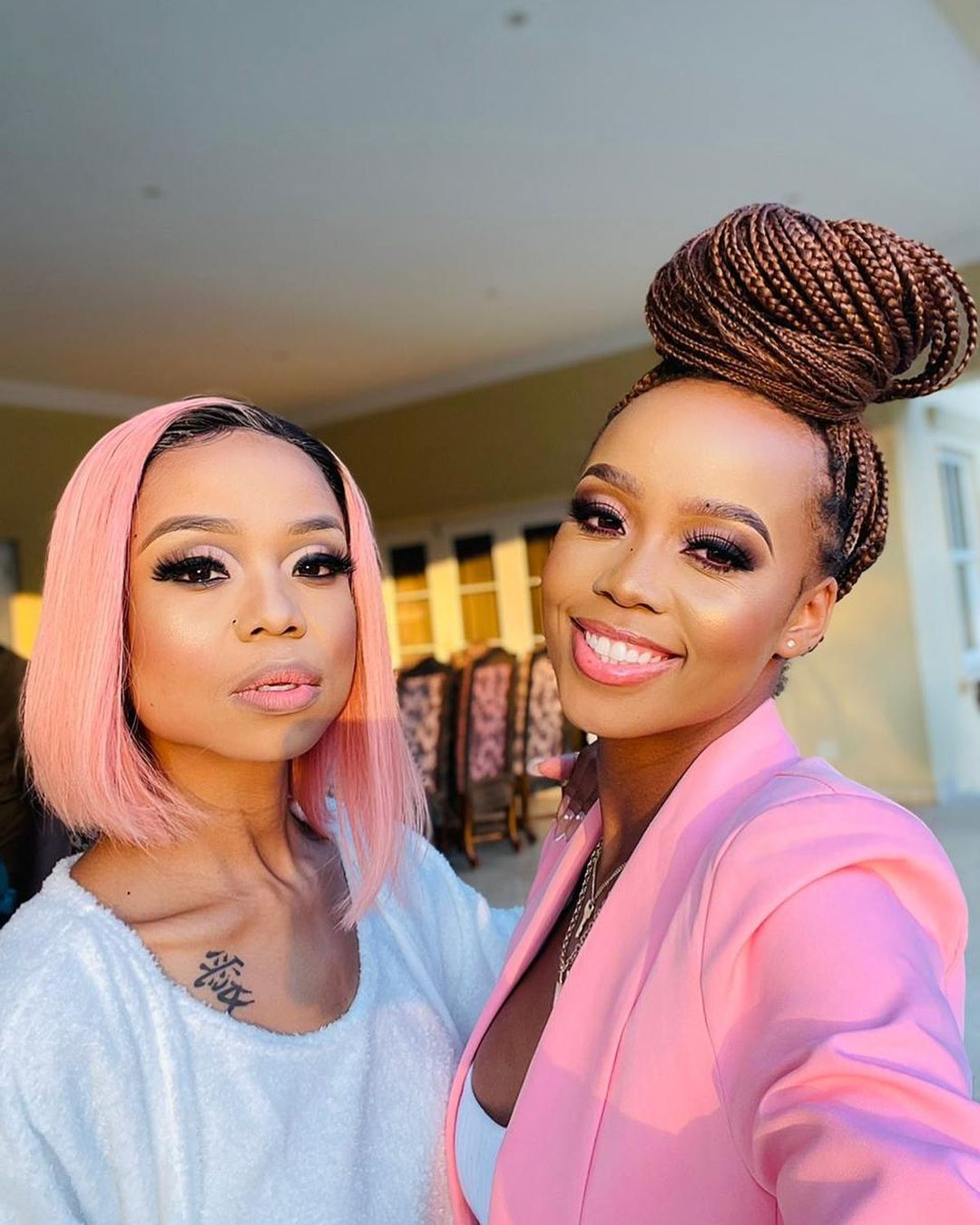 More than the roles they get paid to play, fans love to experience life through the eyes of their faves and getting to watch actress Ntando Duma and sister Lady Amar having fun left many loving the #siblinggoals moment.
Ntando and her sister — who is a popular DJ — served "sister sister" vibes recently when they shared a video vibing to one of their favourite songs at a groove.
It was the pure joy on both Ntando and Amar's faces that was seemingly contagious for their fans, who filled up the comments section saying just how much they enjoyed watching the pair's blissful moment.
In her caption, Amar said, "If this isn't happiness then I don't know! It's the screaming for me. We wasn't ready for this song! Bopha is dangerous."
Watch the video below:
Ntando has never shied away from her love for her family. Whenever she can, the actress lets fans into her world and know just how much her family means to her.
Apart from her career, Ntando is known and loved for her relationship with her daughter Sbahle. In fact, her fans appreciate this so much that earlier this year the actress experienced a random act of kindness from a fan who thought she's a super parent.
Taking to Twitter, the star explained that it all went down at Moja Café in Soweto when a stranger came up to her with R1,000 as a token of appreciation for her killer parenting skills.
She said the interaction really tugged at her heartstrings.