Ntando Duma and Lady Amar celebrate as their mom graduates
Ntando Duma and Lady Amar celebrate as their mom graduates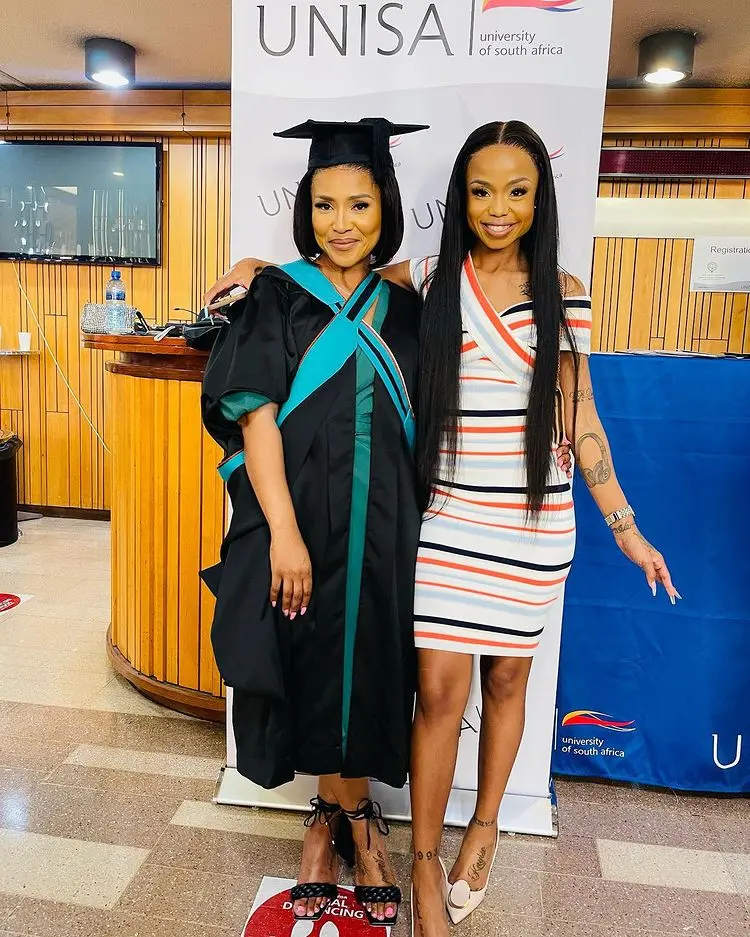 South African stars Ntando Duma and her sister DJ Lady Amar recently took to social media to congratulate their mother, Ntombikayise Zulu, who graduated with an honours degree from the University of South Africa (UNISA).
The two sisters were impressed by their mother and celebrated her graduation in style.
Lady Amar took to her Instagram timeline and shared their mother's incredible achievement – posting pictures and videos, where she wished her well in her future endeavours.
The DJ revealed that it was Zulu's third degree in the bag.
"My mom collected her honours today! This is actually her 3rd belt. 🥺🫶🏾 please talk to her nice. 🤣❤️
"You are truly a living proof that beauty and brains can go together well. Congratulations for achieving the honours nkosyam mama! I am so proud of you, thank you for being an inspiration to us all. I love you so much my graduate.🥹❤️👩‍🎓," she captioned the post.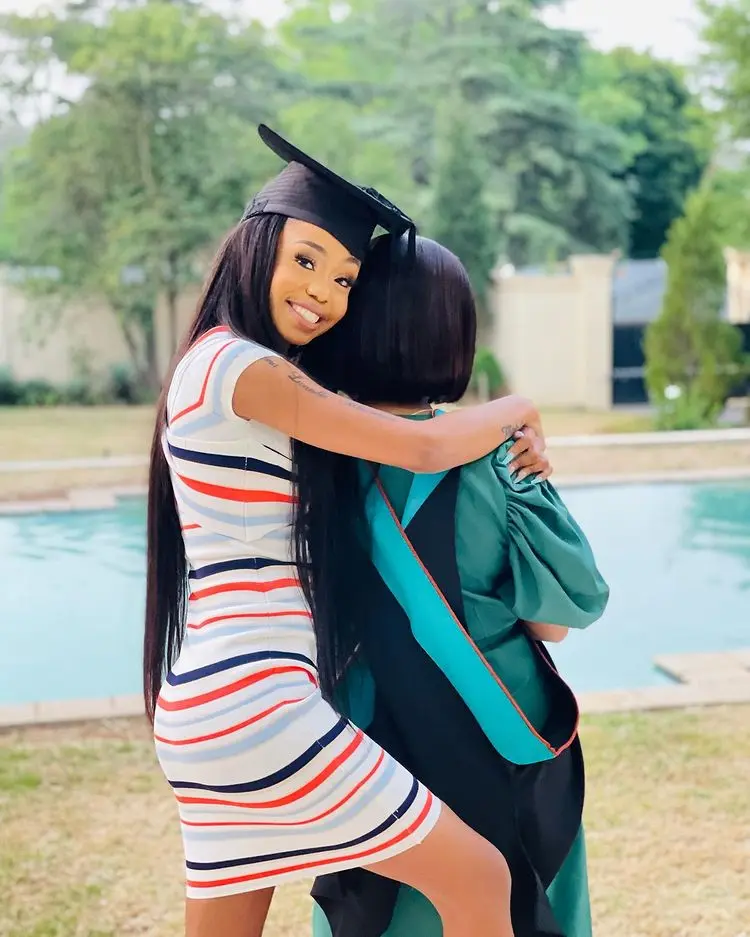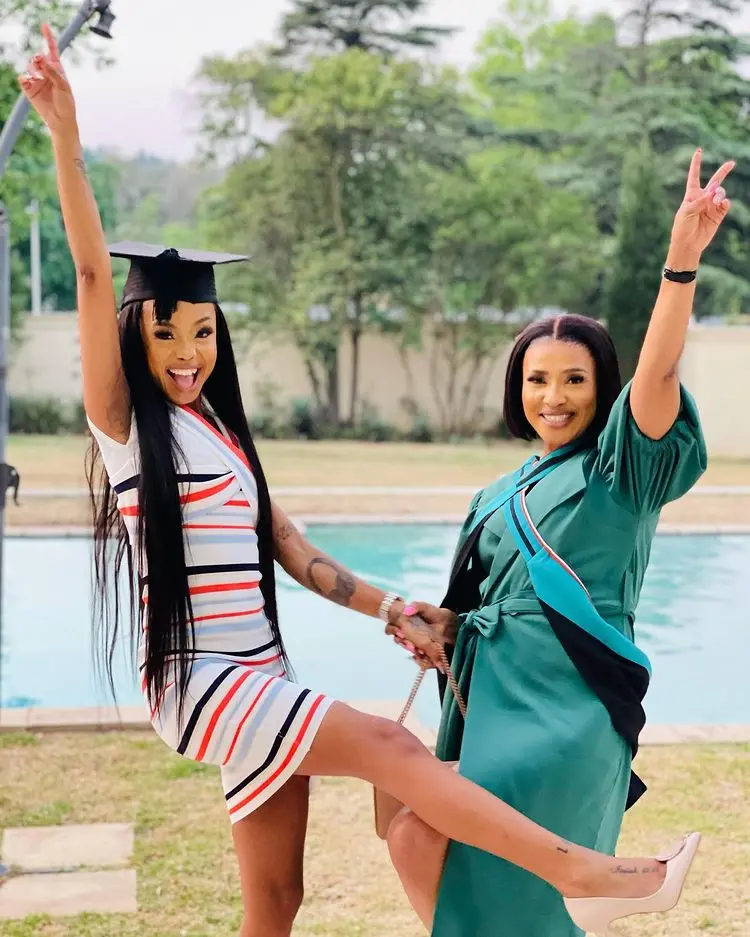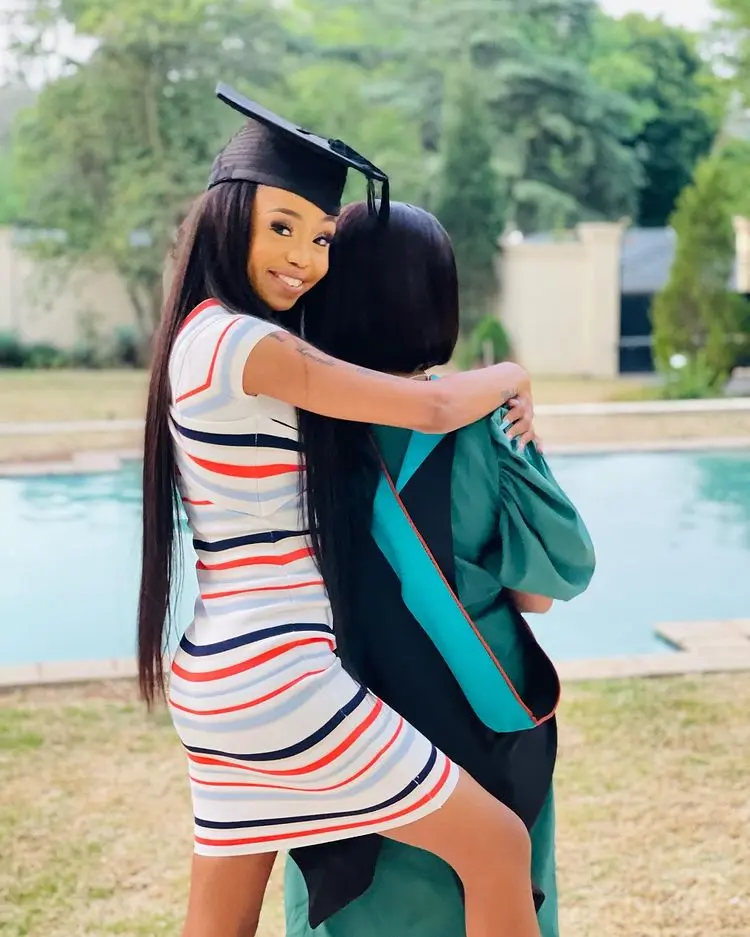 the two sisters threw a big bash for their mother.
This was not the first time that her daughters spoiled her. in February 2021, Duma revealed that she had built a house for her to show her appreciation towards her for the role she played in her life.
Built my mama a house 🥺♥️🏡 still under construction🚧✨ pic.twitter.com/mplVH1JPLD

— Ntando Duma Mthomben (@dumantando20) February 15, 2021