Ntando Duma accused of being an irresponsible mother after she left Sbahle alone by the pool – VIDEO
Ntando Duma accused of being an irresponsible mother after she left Sbahle alone by the pool – VIDEO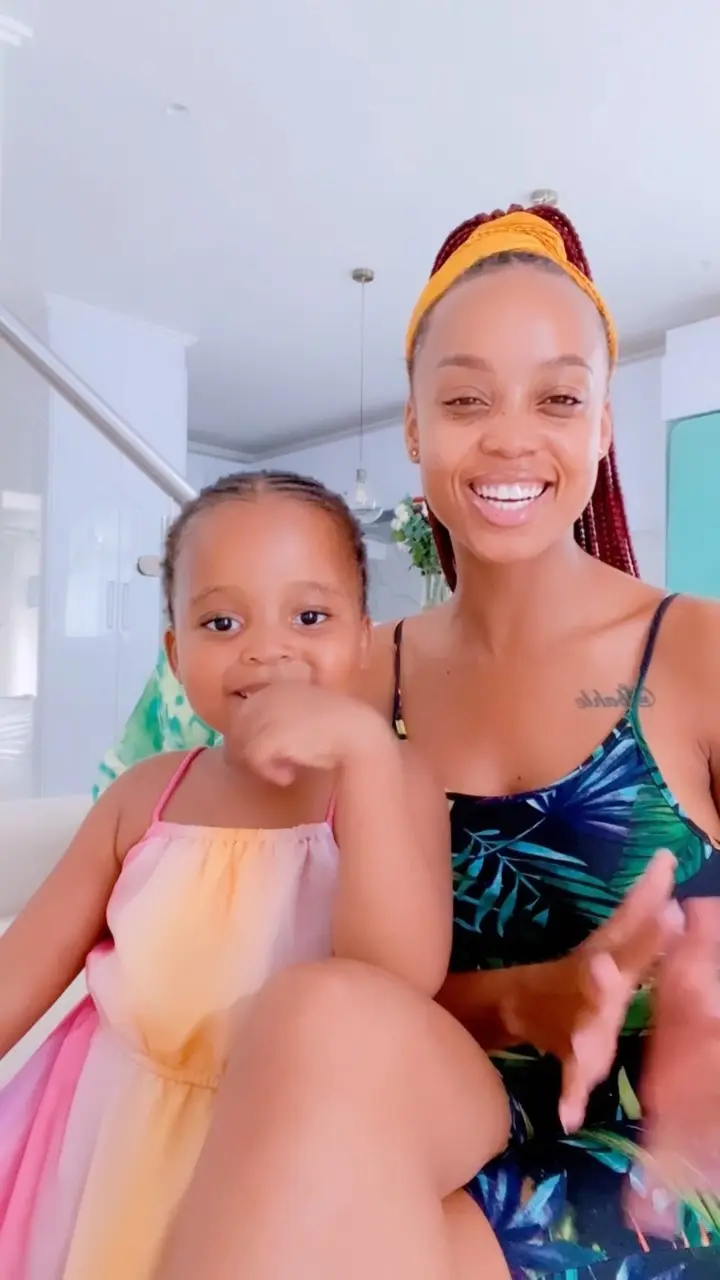 TV actress and host Ntando Duma's relationship with her daughter Sbahle Mzizi, has stolen the hearts of many people. Her parenting skills are often praised by social media users, but recently a fan left her foaming at the mouth after accusing her of being an irresponsible mother.
Ntando was live on her Instagram account when a fan asked her "Why did you leave neighbor (Sbahle) alone in the pool please don't disappoint me."
The actress decided to put the fan in their place. She set the record straight that she is not an irresponsible parent. She said she can be accused of anything else and probably agree, but not being an irresponsible mother.
According to her, Sbahle is a master at swimming, and the only one person people should be worried about at her house is her, not Sbahle.
Another celebrity mom whose parenting skills were recently dragged is Khanyi Mbau. The reality TV star raised eyebrows on Young, Famous and African after revealing that her 15 year old daughter, Khanukani "Cannes" Mbau, lives alone next door to her.
Cast members of the show were shooketh to the core by her revelation and wondered why she would let a teenager live her own life. Khanyi revealed that her mothering skills are different and she allows her daughter to explore new things in life.
"We allow Khanz to be herself, if she wants to try stuff, I mean anything… we let her try it. Cause we want to see who this person is," she said.
Perplexed by what she said, Andile Ncube pressed her for more information, "But then where do you draw the line? What happens when she's curious about sex at 15?"
Khanyi responded "Virginity can be lost or it can be stolen. So lost is when you are ready and its a boy you think you are going to marry, you give it away. You love this guy, you are 15, you think you are going to marry him… you give it away,"
The responses didn't please Khanyi, and she vented her frustration on those who trashed her, especially Nigerian singer Annie Idibia. She dislikes being judged by people who don't even know her, and who are just getting to know her.