Nonku Williams' Daughter Pays Late Father, Sfiso Ncwane A Visit
Nonku Williams' Daughter Pays Late Father, Sfiso Ncwane A Visit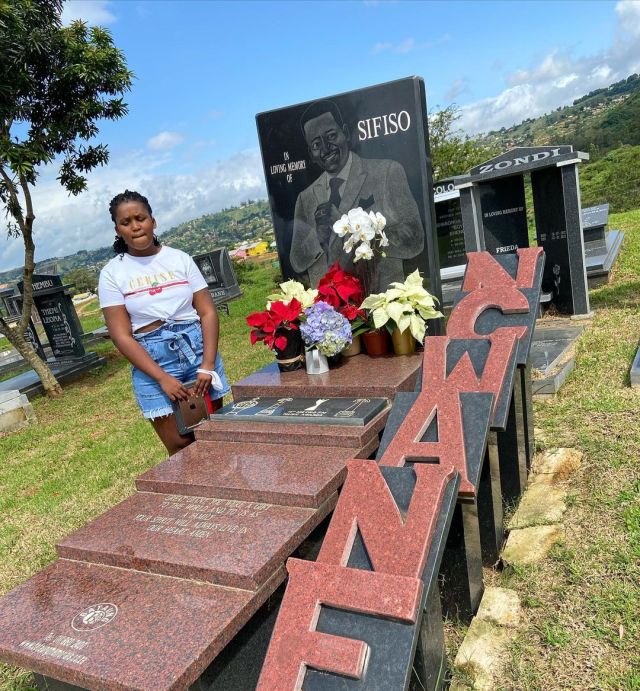 Real Housewives Of Durban star Nonku Williams has sent her daughter to visit her late father's grave. Her daughter's father is the late Sfiso Ncwane's child and she revealed herself during the first episode of the popular reality show.
Durban based businesswoman Nonku is a proud mother of three, two boys and a daughter, Nothile who she shares with the gospel star.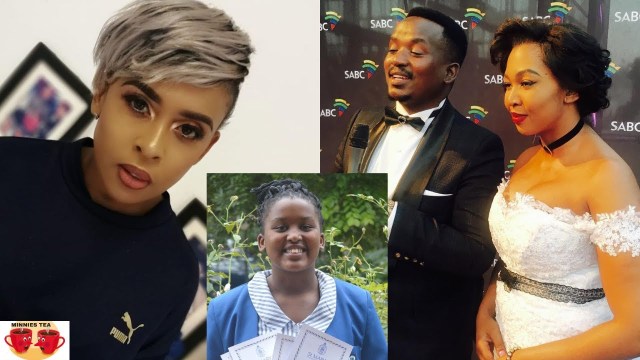 On the reality show, she and Ayanda Ncwane got off on the wrong foot however had to set aside their differences as they both had the same desires. They both wanted Nothile to visit her late father's grave as well as forge a relationship with her father's sons.
Nonku took to Instagram to share the beautiful reunion her daughter had with her late father.
She captioned the beautiful picture of her daughter standing gracefully next to her father's grave with the words, "God being God listened to my silent prayer and answered it. Sfiso may not be alive today but this moment right here I felt the heavens opening up its doors and proclaiming the wonders of God! All things are possible with GOD."
On Twitter, The Real Housewives Of Durban has been trending since its latest episode with people applauding the ladies for their personalities.
The one who caught many people's attention was Nonku who made a lasting impression on viewers. She gave the impression that she disliked Ayanda because they shared a lover. This is what Tweeps had to say:
"I actually thought Nonku would be the drama queen of the season. But Sis is actually a really nice person, " a tweep wrote.
"I think it's weird that people want Nonku & Ayanda to be at war, or that one of them is being fake. Not wearing your emotions on your sleeve doesn't mean a person is being fake. Choosing peace, forgiveness and kindness doesn't mean a person is fake. It's called growth #RHODurban"
"Nonku is growing on me. She annoyed me at first because I thought she was there to create unnecessary drama but I actually like her now,"
Many thought the two were feuding however Ayanda Ncwane's brother Phupho Gumede laid all the rumours to rest.
"Well there you have it, Nonku & Ayanda have a history that's being concealed on the show. So that first reaction was uuuuuhm … New lady just let slip," a tweep wrote. Then Phupho defended his sister by saying, "Yall love drama. Ayanda got saved and became a Christian hence she broke up with Sfiso because she couldn't jola as a Christian. Then during that time Sfiso and Nonku dated and had a kid. Then a couple of months down the line Sfiso also got saved and married Ayanda."
"So there really is no 'history' between Ayanda and Nonku, no one got cheated on so maybe drop the narrative you've created in your head."