Nonku Williams and New Bae
Nonku Williams and New Bae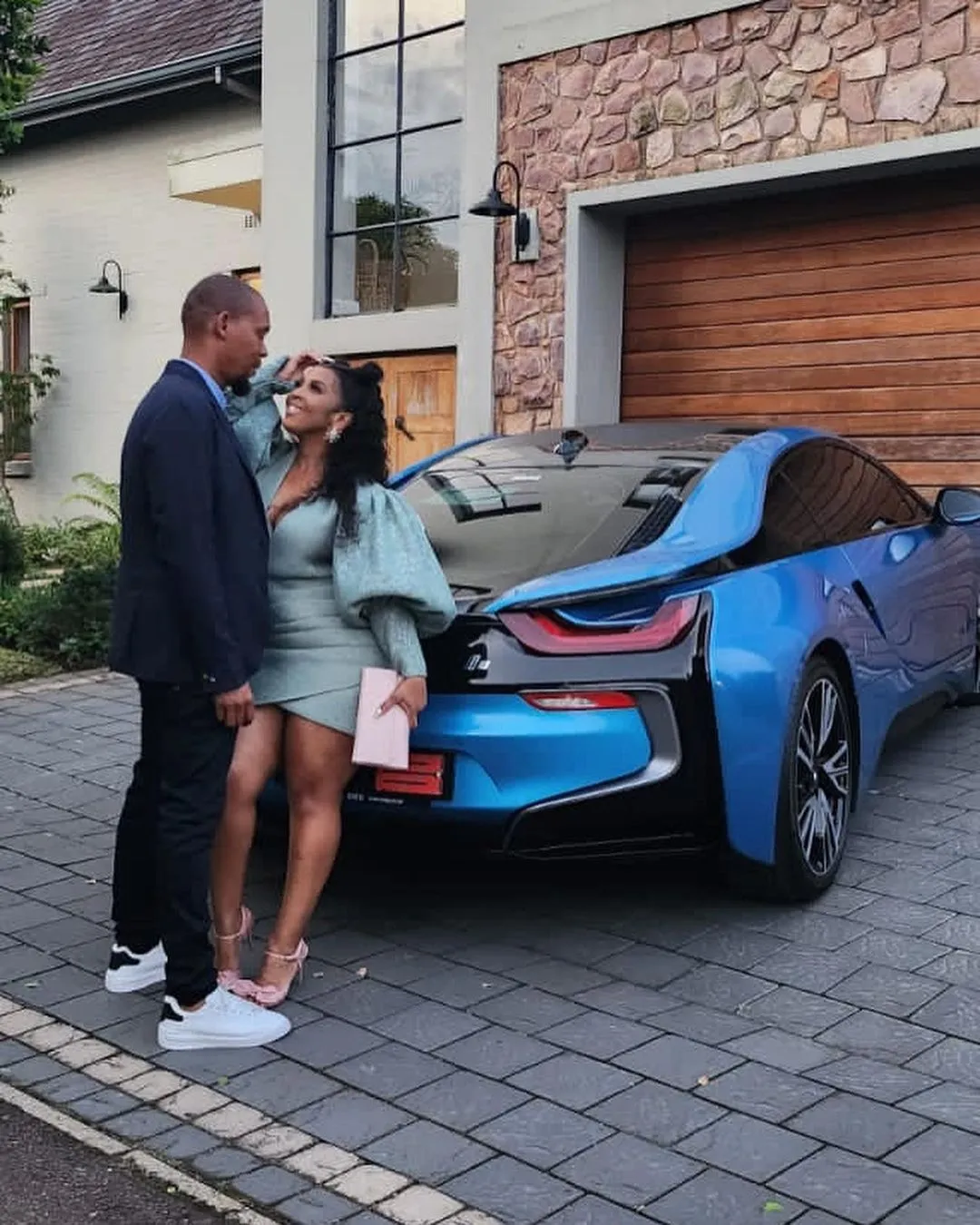 The Real Housewives of Durban's Nonku Williams has found love guys and we are here for it.
Nonku took to her social media to share cozy snaps with her new lover.
Sorisha, Annie, and Jojo have already met this new man in Nonku's life and they have given her their stamp of approval.
What are your thoughts on Nonku's new relationship?
Earlier this year rumours linked the Real Housewives of Durban to sports broadcaster Robert Marawa.
The two shared images where they were seen having a fun time out over wine.
As the rumours started growing legs, Nonku took to social media to set the record straight.
She revealed that she was introduced to Robert by her PR lady who saw it necessary that they meet.
Robert's fascination for red wine made sense for them to meet seeing how Nonku owns a wine company, A2B Wine.
"I was introduced to Mr. Robert Marawa at the Easter Polo by my PR lady who has recently acquired my portfolio. She felt it was good for both parties to know each. But mostly because she knew Robert has an appreciation of red wine and that I own a wine brand (A2B wine)."
Marawa was left impressed after tasting her wine.
"[This] Past Saturday I was invited to the Standard Bank Polo in Joburg. I had promised to give Robert my red wine collection. Clearly, the wine was superb and Robert appreciated it and gifted me with his MSW (Marawa Sports Worldwide) memorabilia…other than the work, there's nothing to say. We are colleagues supporting each other's businesses…"
Nonku burst onto the scene as late Gospel singer Sfiso Ncwane's side chick.
The two share a daughter by the name Nothile.
Before his untimely death in 2016 following kidney failure, Sfiso was married to Ayanda Ncwane who was in season 1 of the Real Housewives of Durban.
Sfiso and Ayanda got married in 2002, at the time, Ayanda was only 18 years old.
In their fifteen years of marriage, Ayanda and Sfiso were blessed with two children- Ngcweti Ncwane and Mawenza Ncwane.
In season 2 of the #RHODurban, Nonku boldly stated on camera that Sfiso told him he made a mistake by marrying Ayanda.
"I didn't wanna share this. He told me that he made a mistake by marrying Ayanda. She further said Sfiso said, "I want you, I wanna get back together with you."
LaConco slammed for gloating about this saying that some men tell lies to get back with some women.