Nomzamo Mbatha Gives Hints On How One Can Be Successful
Nomzamo Mbatha Gives Hints On How One Can Be Successful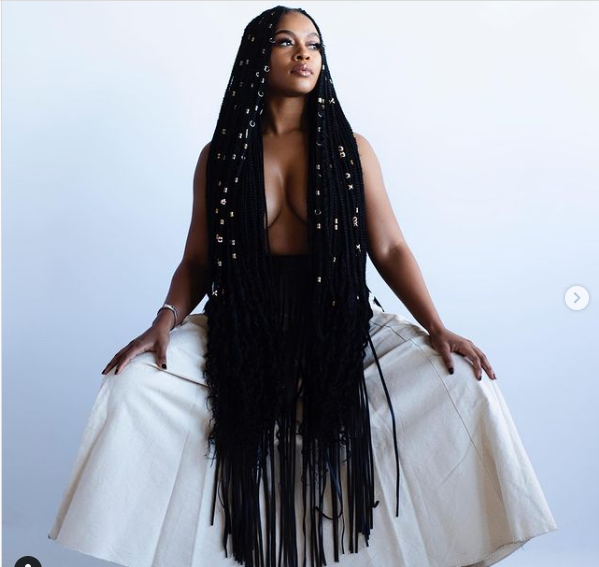 Nomzamo Mbatha has taken to social media to give hints on how one can be successful.
The renowned actress made this post on her verified social media handle on the popular micro-blogging platform, Twitter.
According to the award-winning actress, the first thing an individual should if he or she wants to be successful is to first have a job to do.
The second thing is to put in the hours and efforts to ensure that whatever he or she is doing is making progress and then sit back and appreciate the benefits.
Her post reads;
" Do the work
Put in the hours
Honour the Gift."
Do the work

Put in the hours

Honour the Gift.

— Nomzamo Mbatha (@NomzamoMbatha) February 8, 2021
In an earlier post, the actress revealed school was always her escape for many reasons adding that she may not have gone to private schools or what may be considered 'Ivy League', she had teachers who showed up for she and a community that protected her.
Sharing a throwback photo of herself, she wrote;
"School was always my escape for many reasons I'll share some other day, and though I may not have gone to private schools or what may be considered 'Ivy League' I had teachers who showed up for me and a community that protected me. I made the most of the opportunities given to me.
@hollywoodbets has R500 000 that they are giving to schools nationwide in aid of stationery, uniforms and other essentials. My mommy is a teacher and she has always been strategic in choosing to take her skills to underprivileged schools and building the learning environment, she is SO PASSIONATE to the point that even when she's home she will STILL be in teacher mode. Lol. So @hollywoodbets I nominate her school to receive funding and aid, in whichever capacity that you may be able to assist. Charity starts at home! Ladies and Gentlemen, if you want to nominate a school please head to the LINK IN BIO and enter CLOSING DATE IS SUNDAY. 💛 VISIT: http://mycommunity.hollywoodbets.net"