Nomzamo Mbatha celebrates the start of Dr JL Dube High School rebuilding
Nomzamo Mbatha celebrates the start of Dr JL Dube High School rebuilding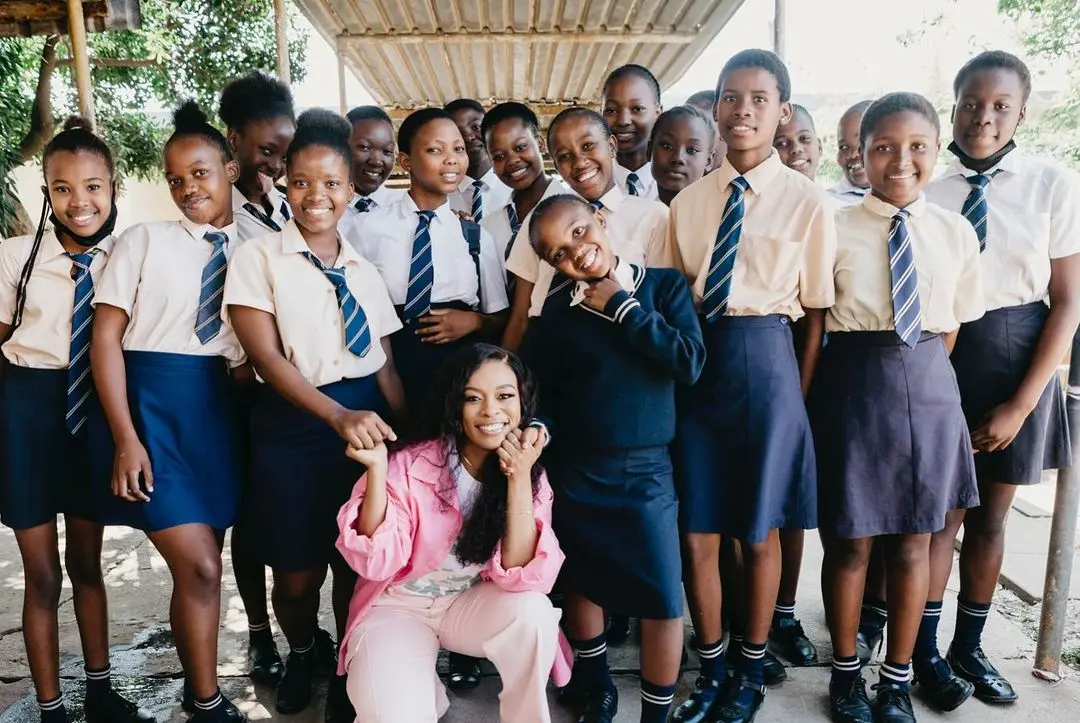 Nomzamo Mbatha has become a beacon of hope for many people in Mzansi, particularly for young people from KwaMashu in Durban as she's living proof your circumstances do not define you. The actress' trip to her hometown to launch the rebuilding project of a local school was a full circle moment for her.
While she is back on t home ground working on a new project she's set to reveal soon, TshisaLIVE flew to KwaMashu to celebrate the start of rebuilding Dr JL Dube High School into a state of the art school with the Cotton On Foundation.
It's a full circle moment knowing I am a part of the foundation and they chose my hometown, a place that's always seen as destitute, a place always seen as hopeless because of the socioeconomic landscape and hurdles a young person faces. It's good to be home and have my finger on the pulse," she told TshisaLIVE.
The project will give Dr JL Dube High new learning digital spaces and sports facilities. It is more than just a modern refurbishing of the infrastructure as the project will bring additional staff ) and give ongoing support to the 1,280 pupils attending the institution through mental health programmes.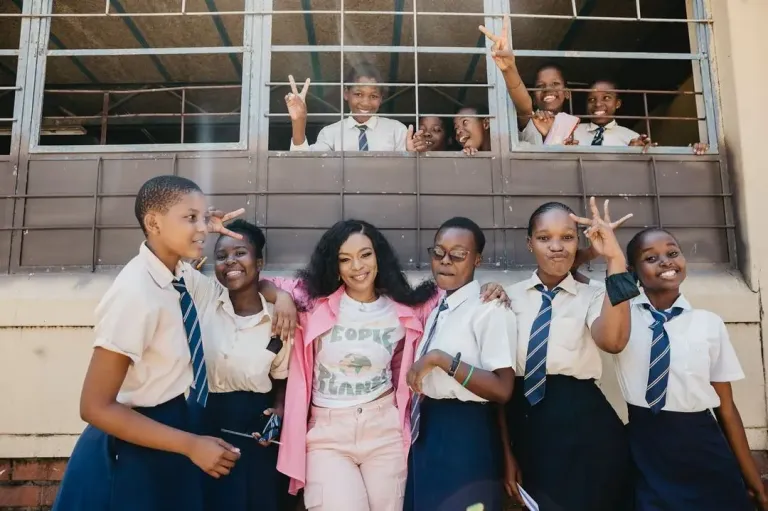 "Mental health is absolutely paramount, I have my own experience with mental health. Education is a very stressful journey. I suffered from depression when I lost my grandmother and sister while I was in university on a bursary,
"I love that the Cotton On Foundation has a mental health programme for the school so pupils have a place to lean on
As a 13-year-old girl who used to wake up in the morning and walk to the bus stop, Nomzamo recalled how teachers used to believe in her and how the project is part of her believing in the children and giving them hope.
"I cannot explain how it feels to grow up in KwaMashu and have to hold on to hope. I don't think it's by mistake that I am doing this project. I thank my ancestors, my angels and my highest God.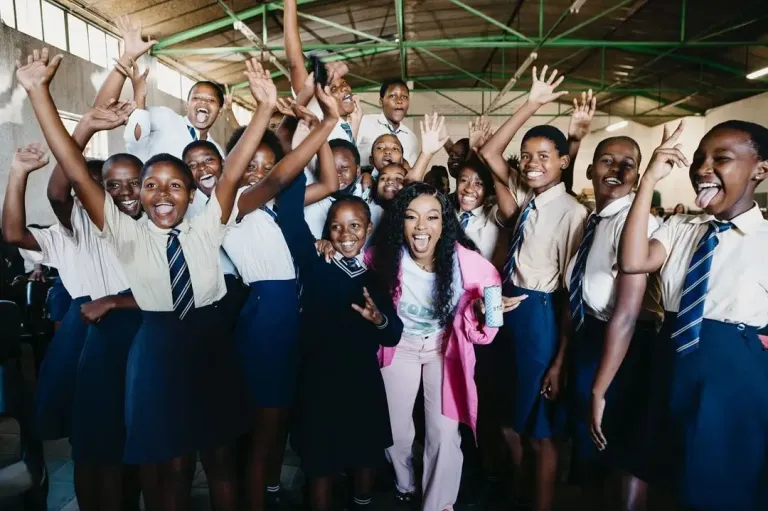 Nomzamo said being a humanitarian is a calling for her as she's in the business of advocating and "making fame good" which was ignited after her first trip to Kenya with Save The Children Sweden alongside other two other children to represent SA.
"That was when I knew one day I wanted to touch the entire continent. It's always been in my nature"
Seeing her late father in his most ill days going to great lengths to make sure she was well taken care also showed her the power of good deeds. "I remember thinking; 'Wow, what a good man.