Nompilo Dlamini to finally get lung transplant
Nompilo Dlamini to finally get lung transplant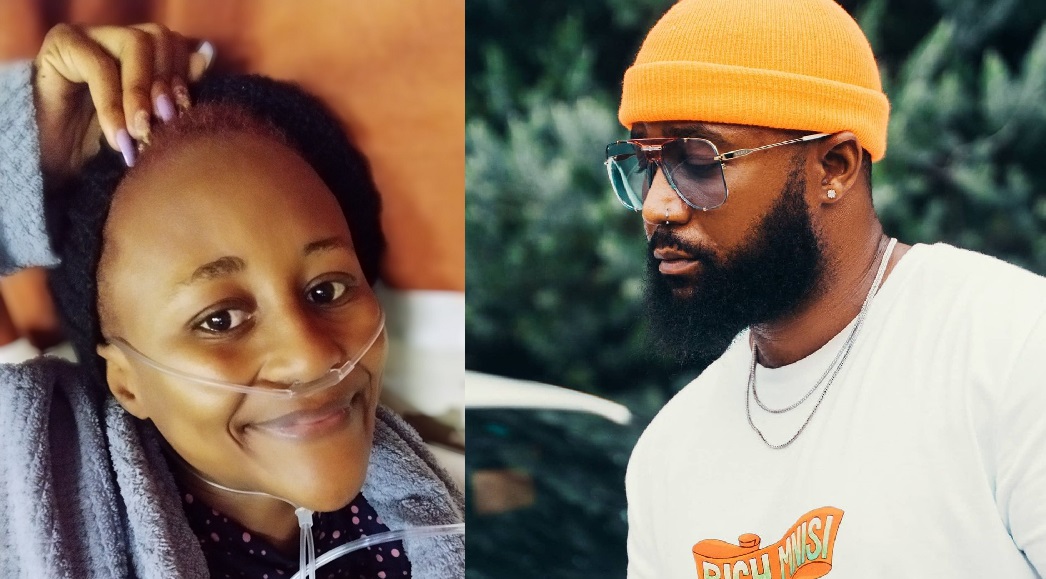 NOMPILO Dlamini, who is suffering from cystic fibrosis, is finally getting her long-awaited, life-changing procedure.
Nompilo had previously asked for a R2 million donation to get a lung transplant in India.
She was assisted by rapper Cassper Nyovest and Cake Media, which produces The Braai Show with Cassper.
They contributed more than R100 000 each, as well as called on other people and companies to donate to the cause.
Nompilo took to social media to post the good news about finally going for a lung transplant, and then thanked Cassper and everyone who continued to help.
"Finally leaving for South Africa for my flight tomorrow morning. It's like I'm dreaming because I've waited for this day for so long. @casspernyovest, this is what you worked for. Also, all those who have invested in my life, I hope I make your day," wrote Nompilo.
She then posted a video of herself in a plane to India on Monday, 18 October.
"Being in the air is an amazing feeling because I know the rewards that will come with it. I'm getting my lungs because you chose me over everything. I owe you to fight with my all, and come back to live free of breathing aids."
Cassper commented on one of her posts, thanking people who supported and donated towards saving Nompilo's life.
He wrote: "Thank you to everyone who pitched in to help this young soul. Together, we did out part! This is such a great story! We are almost at the finish line!"
On Tuesday, 19 October, Nompilo posted another update, saying she had arrived in India.
"Your fighter has arrived safely in India. Her journey to healing begins tomorrow. I can never thank you enough for the love and support you have shown me. India is treating me great, too."
Finally leaving for SA for my flight tomorrow morning 😭😭😭😢😭it's like I'm dreaming because I've waited for this day for so long, @casspernyovest this is what you worked for 🥺🥺🥺🥺Also all those that have invested in my life and waiting for this day,I hope I make your day 🥺 pic.twitter.com/AHeVlcBZrh

— #SaveNompilo💜🤲 (@NkhosiLa) October 17, 2021
Being in the air is an amazing feeling because I know the rewards that will come with it 🥺🥺🥺🥺🥺 Y'all I'm getting my lungs because you chose me over everything 🥺🥺🥺🥺🥺I owe you to fight with my all and come back to live life free of breathing aids 🥺🥺🥺💜💜 pic.twitter.com/o4hFNUqwEg

— #SaveNompilo💜🤲 (@NkhosiLa) October 18, 2021
Being in the air is an amazing feeling because I know the rewards that will come with it 🥺🥺🥺🥺🥺 Y'all I'm getting my lungs because you chose me over everything 🥺🥺🥺🥺🥺I owe you to fight with my all and come back to live life free of breathing aids 🥺🥺🥺💜💜 pic.twitter.com/o4hFNUqwEg

— #SaveNompilo💜🤲 (@NkhosiLa) October 18, 2021
Thank you to everyone who pitched in to help this young soul. Together , we did out part!!! This is such a great story!!! We are almost at the finish line!!!! #SaveNompilo https://t.co/DoJpUb8T4f

— Don Billiato (@casspernyovest) October 18, 2021