Nompilo Dlamini gives an update on her lung transplant in India
Nompilo Dlamini gives an update on her lung transplant in India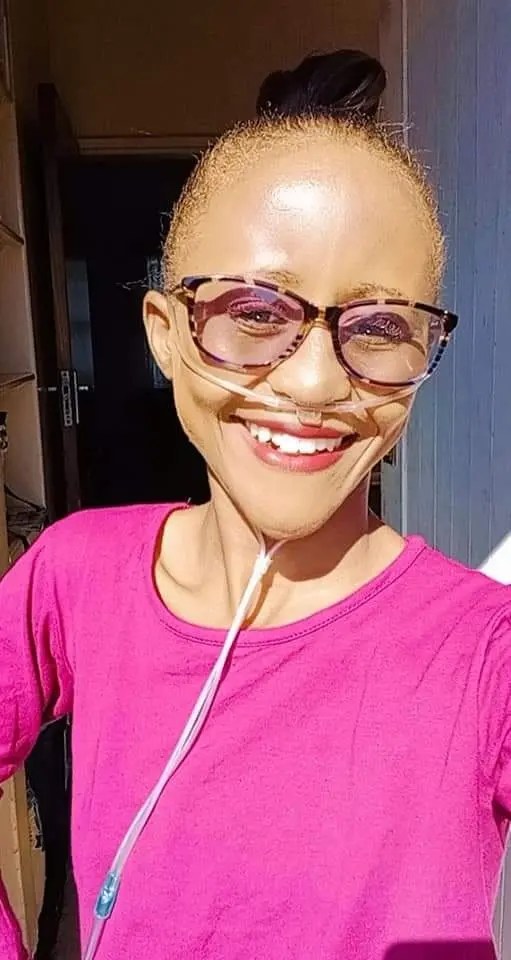 Twitter user Nompilo Dlamini has posted an update about how her trip to India is going.
Nompilo, who has cystic fibrosis, was crowd-funded for R2 million to go abroad and get a lung transplant.
Rapper Cassper Nyovest donated R100 000 to the cause and also called on other people and companies to donate. Sneaker maker Lekau Sehoana also donated R100 000 and Cake Media that produces the Braai Show with Cassper Nyovest, also donated R100 000.
Nompilo left from India last month and has been posting updates on her Twitter page.
On Sunday, 14 November, she posted a video thanking people on Twitter.
"Hello Twitter family, thank you for the support. Thank you for the love. I am here and you have been supportive since 2019 when I started my journey, sharing my life story. And you have been so welcoming, emotionally supportive during my downfalls, you've always been there. During my good days, you're always there," she said.
She made a special shout out to Cassper and thanked him for getting people to donate lump sums into their account. She also asked that people vote for Cassper as he is nominated for the Artist of The Decade at the South African Hip Hop Awards.
"Now we're here in India to get these lungs and it's all because of you. Thank you so much for the love. Shout out to Cassper Nyovest for the love and pushing this movement to get me here. Please keep voting for him and let's get those lungs," she said.
Cassper responded to the video with a heart emoji.
A message for your never ending support my twitter family 🤍😭😭🤍 @casspernyovest you saved my life and gave me hope 😭😭😭❤️May I give someone hope in the future 🥺🥺🥺🥺🤍💜 pic.twitter.com/RPTQUSDDRV

— #SaveNompilo💜🤲 (@NkhosiLa) November 14, 2021