Nomalanga Shozi hands over to Naledi Radebe as she goes on maternity leave
Nomalanga Shozi hands over to Naledi Radebe as she goes on maternity leave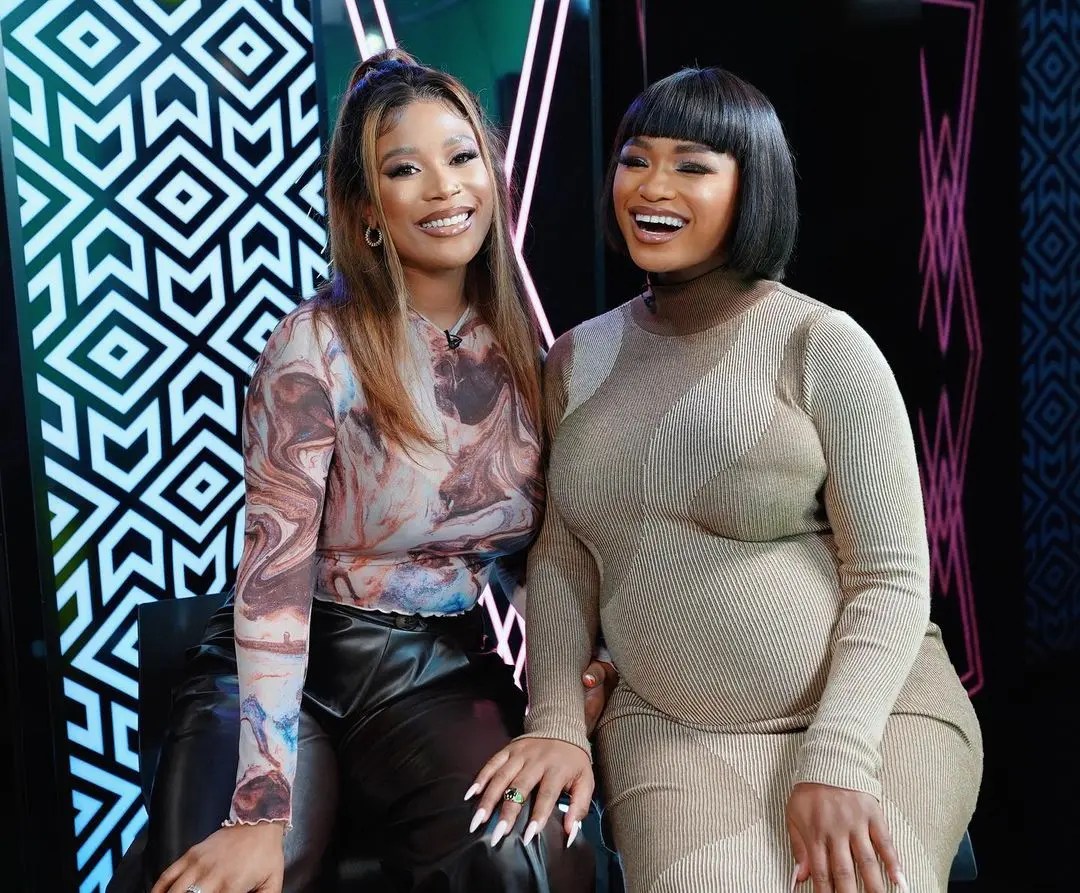 In the true spirit of #OpenUpTheIndustry, BET Africa has welcomed presenter Nomalanga Shozi's pregnancy news and used it as an opportunity to introduce upcoming Naledi Radebe to the BET Africa audience.
On Sunday February 6 , Nomalanga announced on social media she is expecting her first child.
As she begins her maternity leave, the BET Africa host is bidding a tearful farewell to viewers and will hand the reins over to new and beautiful host Naledi Radebe.
Naledi, aka Leddi G, is a Cape Town-born creative who is well-known for her travel and lifestyle content as well as her captivating style. She made her TV and social media debut as a runner-up on MTV's Base VJ search and has since appeared in major soapies, reality shows, and news specials, as well as lending her signature tone to voice-overs.
On her IG, Naledi expressed her excitement at the opportunity presented to her.
"Super excited to be joining the @bet_africa family 🎥 Grateful for the warmest welcome, loving the team already and a special thanks to the flame that is @realnomalanga for showing me the ropes and giving me solid advice — just some black on black girl love, you're a real G."
Monde Twala, the GM of ViacomCBS Networks Africa and BET International Peer Lead, wished Nomalanga all the best in her motherhood journey.
"This is a bittersweet moment for BET Africa. We are excited for Nomalanga as she transitions to her new motherhood journey, we wish her all the best on this break and look forward to her return," said Monde.
Monde added the channel loved promoting black girl magic.
"We congratulate Naledi on her new role as host and warmly welcome her to the BET Africa family and ViacomCBS Africa Culture Squad. We are thrilled to feature, promote, and elevate black girl magic on BET Africa, and we are very proud to collaborate with new talented and creative tastemakers. Leddi G is poised to entertain Africa in this fresh role."