No arrests after Cape Town crash
No arrests after Cape Town crash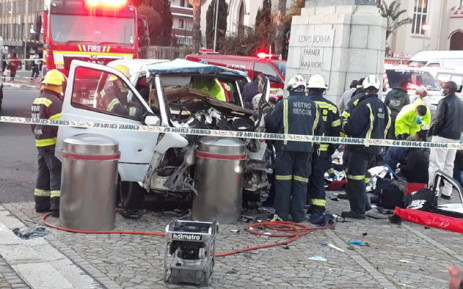 Will the unlicenced Cape Town taxi driver, who crashed his vehicle carrying 21 school children on Friday, be held responsible?
Eleven pupils were seriously injured when the taxi, which also wasn't licenced, crashed into a bollard in front of Parliament.
No one has been arrested yet and police say the taxi driver is still in hospital and that they are investigating a case of reckless and negligent driving.
The Western Cape Education MEC says the owner of the vehicle must also not go unpunished.