Ngizwe Attacks DJ Tira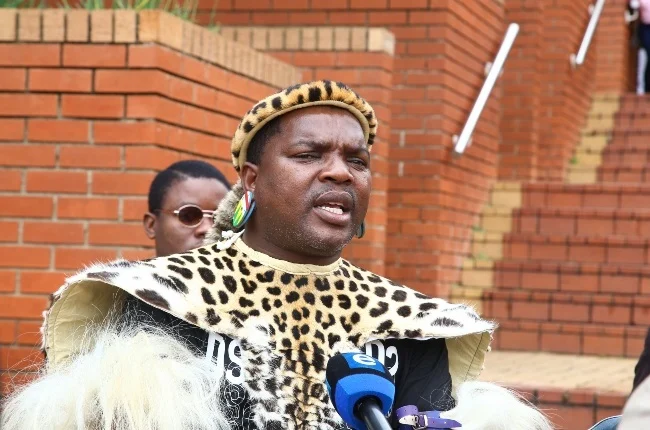 Former radio DJ Ngizwe Mchunu has taken to social media to drag Durban-born DJ and producer, DJ Tira. The businessman was dragged by Ngizwe Mchunu for apparently not living up to his promise of keeping Mampintsha's memory alive.
This comes after the 17th Metro FM Awards where he pointed out how AKA's family accepted his four posthumous awards and later celebrated at his grave with close friends and family.
"Makhoya Bearings (DJ Tira) I am highly disappointed in you. You and that pi*s-tasting drink of yours that you give us to drink. DJ Tira you are out of order, you were supposed to do what you promised Mampintsha at his funeral. You donated your Song Of The Year award to Mampintsha. DJ Tira, you are cruel.
"You should accept when you have failed. This thing of you taking drugs is affecting you. You were supposed to do what you said you would at Mampintsha's funeral. But you have not because you are a dog. You have a case in heaven. You are full of rubbish. I am not afraid of you. You are bulls*it."
Big Nuz was nominated for Song of the Year, Best Duo or Group, and Best Kwaito / Gqom Song.
Babes had asked her fans to make Shimora proud by voting for the duo. On Facebook Live she said:
"Siya vota (we are voting). Please vote for Big Nuz. Please make sure you vote for Big Nuz. Guys, please do me this favor and vote. I will dance. They've been nominated in best duo, best kwaito/gqom, and Song of the Year. Please do this for my husband if he were here he would've been happy."
At Shimora's funeral, Babes asked Tira to not abandon her. "Thank you, Tira for loving my husband and Danger thank you. Tira please do not abandon me and you Danger," she said.
Tira promised that he would do just that, "Babes must go back to the top of the charts. When she joined the music industry she was charging R100,000 per gig. You [Babes] should not be comfortable [with earning less] and you need to get out of your comfort zone if you want to go back to the top. You need to work hard and focus. Also, we still have Sponge [Babes' child] to raise because Mampintsha is no longer," he said.