New twist in Hillary Gardee's kidnapping and murder case
New twist in Hillary Gardee's kidnapping and murder case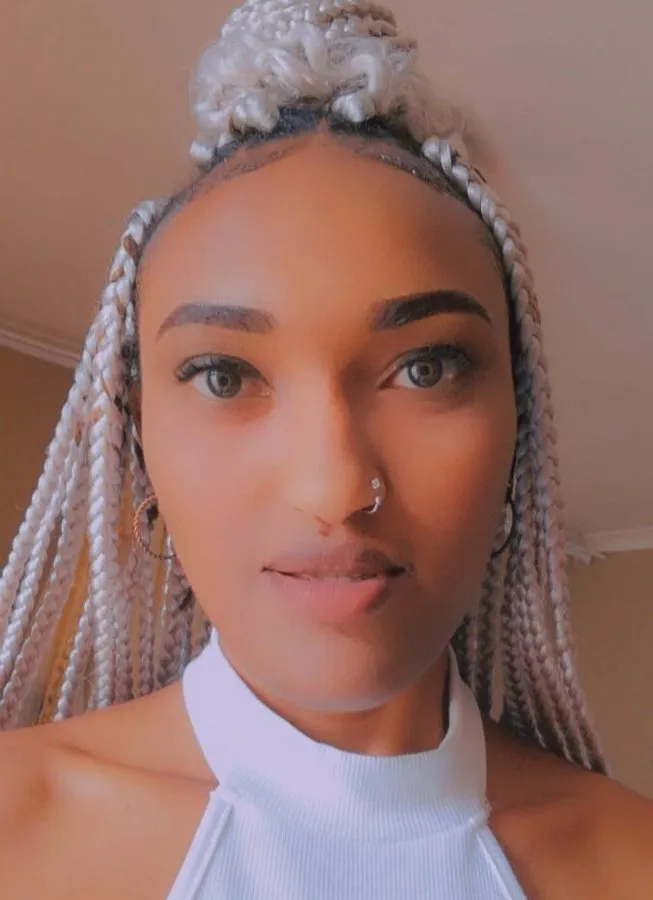 The man who was accused of being the mastermind behind Hillary Gardee's kidnapping and murder was released on R20 000 bail last week after seven months behind bars.
Now he wants the state to withdraw all the charges against him and apologize for their blunder. In an exclusive interview with Sunday Independent on Friday, Philemon Lukhele claims he was tortured and begged by police to implicate EFF deputy president, Floyd Shivambu, whom he hasn't seen or spoken to for many years, as the one who ordered a hit on Gardee.
"I was tortured and asked to admit that I worked with Floyd to kill Hillary, someone wanted to settle a political score with Shivambu using me in this case. When police realised that there was no connection between Floyd and myself as we haven't interacted for so many years, they then begged me to ask accused number one, Sipho Mkhatshwa, to implicate Shivambu and I refused to be part of their sick game", Lukhele said.
He said police wanted him to claim that he met Shivambu when he was in Mbombela to take part in a protest at a farm belonging to businessman, Johann Rupert, in Mpumalanga on April 5 last year.
"I haven't seen or spoken to Floyd in more than four years yet I was tortured to implicate him in a murder I wasn't even involved in."
Lukhele said police "exaggerated charges" against him and his co-accused Mkhatshwa and Albert Gama, from the beginning.
"When they realised that they had arrested the wrong people, they started creating, manufacturing, and planting evidence against us but still that didn't work. No amount of lies will turn into the truth. I said on the day I was arrested that the truth shall set me free and that history will absolve me. I have nothing to do with Hillary's murder or kidnapping. I never even met her in my life."
Lukhele was released on bail last Friday after he was officially given the case docket with a confession of the man who admitted that he killed Gardee and that he acted alone.
The Sunday Independent reported in August last year that when police arrested Hlabirwa Rassie Nkuna, for killing a 27-year-woman, Nonkululeko Nkosi, in Ekurhuleni and dumping her on a farm dam before stealing her Mercedes-Benz, he confessed that he was Gardee's murderer.
Nkuna was out on parole and had a warrant of arrest after he shot and killed his girlfriend, Pretty Nkambule, and her sister, Marcia, who was a police officer, two weeks after Gardee was murdered. The publication further reported that Nkuna even took police to an ATM in Sabie where he withdrew money from Gardee's account.
Nkuna has been added as accused number four in this case but they had refused to release Lukhele, Gama and Mkhatshwa claiming that there was a connection between the four men. Hillary's father and former EFF secretary general, Godrich Gardee, is suing the state for R18 million for "wrongfully" releasing Nkuna on parole before the man kidnapped and killed his daughter.
ad
Hillary was kidnapped in Nelspruit while she was in town with her 3-year-old adopted daughter. Her body was found dumped in a plantation outside Nelspruit towards Sabie. In his confession seen by Sunday Independent this week and part of the police docket, Nkuna claims that he killed Gardee within the vicinity of Sabie and stressed that he acted alone.
He admits, in his confession, that he met Gardee via Facebook and asked her out on a date. He also confessed that he stole Gardee's cellphone and laptop and sold them to a Nigerian national living in Nelspruit.
Correctional Services spokesperson, Singabakho Nxumalo, confirmed to the Sunday Independent that Nkuna was sentenced to four years for possession of an unlicensed firearm and ammunition in September 2015 and placed on parole on July 6, 2016.
Nkuna absconded from the community service system until he was arrested again in September 2020 for rape. He was again placed on parole on January 27, 2022, and he allegedly killed Gardee and the Mazibuko sisters within four months.
Lukhele said the initial charge of rape and kidnapping against him, Gama, and Mkhantswa were withdrawn against them in the final indictment.
ad
"My guest house was initially mentioned as the scene of the crime but that is no longer the case in the indictment. Even the case of kidnapping was withdrawn against the three of us. All I want is for the state to withdraw all the charges against Sipho, Albert, and myself and apologize for the error but they must know that no amount of public apology will wash our names after they dragged our good names through the mud for so long", he said.
National Prosecuting Authority (NPA) provincial spokesperson, Monica Nyuswa, confirmed that Lukhele was released on R20 000 bail last Friday and that he was ordered not to interfere with witnesses in this case and to report to the police every Friday.
When asked about the withdrawal of most of the charges against Lukhele, Gama, and Mkhatshwa, Nyuswa said: "The state has the discretion to remove and add charges before the accused pleads guilty based on evidence."
She confirmed that Nkuna was charged with Gardee's murder last year and the NPA would not comment on why all the charges against Gama, Mkhatshwa, and Lukhele weren't withdrawn or whether there is a link between the three men and Nkuna.
"The NPA cannot comment on that as it is the subject of court proceedings during the trial," she said.
ad
Gama and Mkhatshwa are still behind bars and expected to make new bail applications now that they were given Nkuna's confession as part of the indictment. The Gardee murder is expected to start in April.