New mom, actress Simphiwe Ngema pleads with Mzansi – This is her request
New mom, actress Simphiwe Ngema pleads with Mzansi – This is her request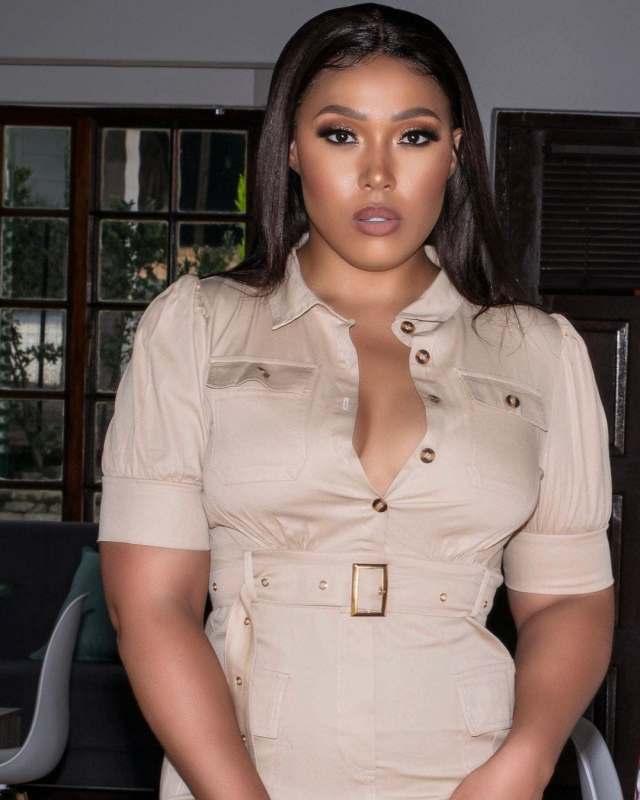 A new mom, singer and actress Simphiwe Ngema has opened up about the struggles of motherhood. Simphiwe is a mom to a baby boy Tiyani Kemorena Chinyani.
She told a local publication that parenthood is difficult but she is grateful for the immense support that she receives from her partner model and TV personality Tino Chinyani.
She urged people to normalize checking on new moms and cheering them on.
"My advice to people is to check in on those new moms in their families or communities! Motherhood is a full-time job and it's just wonderful when someone takes the time to acknowledge your new role and tell you that you're doing a great job. It can make all the difference to have cheerleaders around you."
She added that people always talk about the hardships of parenthood and not so much about the fun of it.
"I think people are quick to tell you about the challenges of new parenthood, but I've discovered many more facets to being a mom. No one really tells you how fun it can be. I feel like I've gained a new little best friend with an amazing personality and the ability to learn incredible things each and every day! We have such fun together!"
Speaking about the difficulties she faced during her pregnancy on Instagram she wrote: "It's still so unbelievable that I carried a whole human being. I had the most difficult pregnancy ever! At some point, I didn't think we were going to make it. I remember my dad saying, 'they better get that baby out before he kills my child' But God had us. Grateful."
She also spoke about the lessons she has learned as a mom so far saying: "I'm learning so much and I'm enjoying every moment. Even the difficult moments because my love for him makes it all worth it."
Last month, Simphiwe and Tino threw a stunning baby dedication for their baby boy. Taking to her Instagram, Simphiwe shared cute pictures of the big day. She thanked her family and friends for making it all possible and special for baby Tiyana.
She wrote: "This was a beautiful blessed day. The best baby dedication ever! Thank you @nono_events and @perehouse for bringing my vision to life. To our family and friends, thank you for making this a special day for our king. #Tiyanisdedication decor: @nono_events venue: @perehouse hair: @jabumayisela MUA: @makeupbyzodwa my outfit: @deshez.sa."