Nelli's death: Pepperclub Hotel speaks out
Nelli's death: Pepperclub Hotel speaks out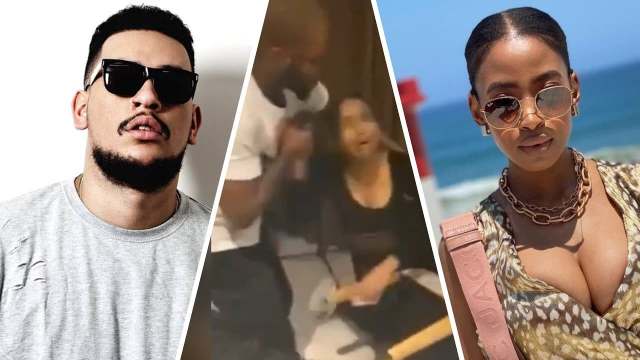 Pepperclub Hotel management has spoken once more on the death of AKA's girlfriend, Nelli Tembe, who allegedly committed suicide at their hotel last month.
The hotel's management speaks out at a time when THEIR REGULAR CUSTOMER stands accused of causing his lover's death.
Pepperclub Hotel says there were no signs of an altercation between musician AKA and his late fiancé Anele Tembe (22) during their stay there last month, the publication has learnt.
A day after the fateful incident took place, Pepperclub Hotel general manager Efi Ella told the Cape Times that AKA had been a regular visitor.
"It's very unfortunate, Nellie, she is 22 years old, her partner is Mr Forbes who is a valued guest of ours and has been staying with us for many many years and we are very sad about this tragedy. Obviously, it's traumatizing so we are offering counselling to the team," he said.
Tembe's body was found on the pavement outside the hotel on 11 April.
A video of what appears to be a brawl between the couple has gone viral.
Allegations are now rife that the relationship may have been abusive.
Kiernan Forbes, known as AKA, took to social media this weekend to deny any claims that he was abusive towards Tembe.
Western Cape police say they only found out about the images and videos that have been circulating on social media on Sunday.
The traumatic death of Nellie Tembe on a Sunday morning, 11 April 2021 happened like a nightmare leaving many finding it hard to digest the media statement. Nellie Anele Tembe lost her life after she allegedly jumped from the 10 floor at a Cape Town hotel.
Fans were grieving together with rapper Kiernan Forbes and wishing him strength in these times of trying. However, things took a turn at Nellie's funeral. Her father made that gave fans a hint of what really caused her death.
"As Anele's father, I categorically state that Anele was neither suicidal nor did she commit suicide. We must as a matter of priority deal with the scourge that bedevils our youth. Alcohol which is overused and drugs. Fellow South Africans we better wake up and smell the coffee, we have a serious problem with substance abuse."
According to his statement, he blames drugs and alcohol abuse.
Hours after AKA released the statement the media released a video showing him forcefully breaking a door to where she was hiding.