'Nellie Tembe died while buying clothes for their wedding and AKA knows she was killed for rituals'
'Nellie Tembe died while buying clothes for their wedding and AKA knows she was killed for rituals'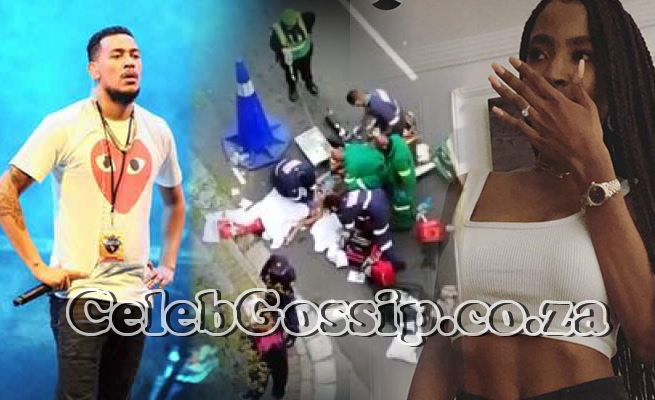 Nelli fell from the 10th floor of the Pepperclub Hotel in Cape Town on Sunday morning. Cape Town cops are investigating the incident.
The 22-year-old was the fiancée of rapper AKA, real name Kiernan Forbes. The couple had been dating for just over a year. The couple had been dating for just over a year.
Just as soon as the new broke of Anele "Nellie" Tembe's fatal fall from a Cape Town hotel, social media went into overdrive, speculating about her unexpected death with others even alleging that she was bewitched as she died while still in the process of buying clothes for their traditional wedding which was scheduled to take place end of this month, https://elegance7.com/ has learnt.
One Twitter user named Preshie went to the extremes and pulled a shocker when she claimed that Nellie was killed for Satanic rituals in the demonic world.
They had been in Cape Town for a gig that he was headlining, and had been spotted at the Waterfront earlier that day, shopping for clothes for their traditional wedding ceremony.
Another source also told Celeb Gossip News that Nelly was stark naked when she met her fate.
Police spokesman Captain Frederick van Wyk said Cape Town Central cops were investigating an inquest case after an incident at a hotel on Sunday morning in the Cape Town CBD, where the body of a woman (22) was found.
He said anyone with information about the incident should contact CrimeStop on 08600 1011.
In a joint statement released by the Tembe and Forbes families, they said they were in shock and trying to deal with their emotions.
"She was an exceptional and gifted young woman with so much life ahead of her. She had a sweet nature and was always nurturing those around her," said the statement.
"Her fiance, Kiernan Forbes, is inconsolable. He is surrounded by family and friends."