Nelli Tembe's sister Palesa breaks
Nelli Tembe's sister Palesa breaks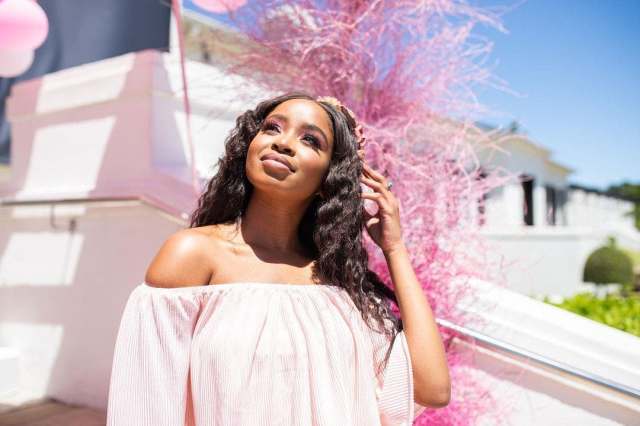 Today was the first morning the Tembe family spent without their beloved daughter Nellie. Taking to Instagram for only the second time since her sister's untimely death. Palesa opened up about how much the family misses her.
The news of Miss Tembe's passing broke last week Sunday in the morning, following reports that she fell from the 10th floor of a premium hotel in Cape Town. With some reports suggesting that she committed suicide, it is still unclear at this stage as authorities are still instigating the details around her untimely death.
Earlier in the week, Palesa Tembe broke her silence over Nellie's passing. Taking to social media, she revealed that this has been the most difficult time for her and the Tembe family. "I miss you with all my heart @nelli_tembe the mornings are the most difficult, and it's only been 2 without you."
Actress Nondumiso Tembe is heartbroken over the passing of her cousin Nellie. She took to social media to thank the public for the support they've given to her family.
"My baby, Ngiphelelwe amazwi – Words fail me right now. We will hold you in our hearts forever. Lala kahle, mbali yethu (rest well our flower). Thank you so much to everyone who has sent kind words of comfort for our family, ngiyathokoza kakhulu (thank you very much)," she said.
On Sunday Morning, the Tembe and Forbes' families released an official statement regarding the passing of their beloved daughter, fiancé and daughter-in-law.
"It is with the deepest regret that we, the Tembe and Forbes families, confirm the untimely passing of our beloved fiancé, daughter, sister, and daughter-in-law, Anele Tembe (22). Anele tragically passed on in the early hours of this morning, Sunday 11 April 2021.
"We are still in shock and are dealing with our emotions, as she was an exceptional and gifted young woman, with so much life ahead of her. She had a sweet nature about her and was always nurturing to those around her.
"Her fiancé, Kiernan Forbes, is currently inconsolable and is surrounded by family and closest friends.
"At this hour of our grief, we humbly request that our families be given privacy and time to heal."