#NationalShutdown: EFF calls on international community to monitor protests as Ramaphosa deploys soldiers
#NationalShutdown: EFF calls on international community to monitor protests as Ramaphosa deploys soldiers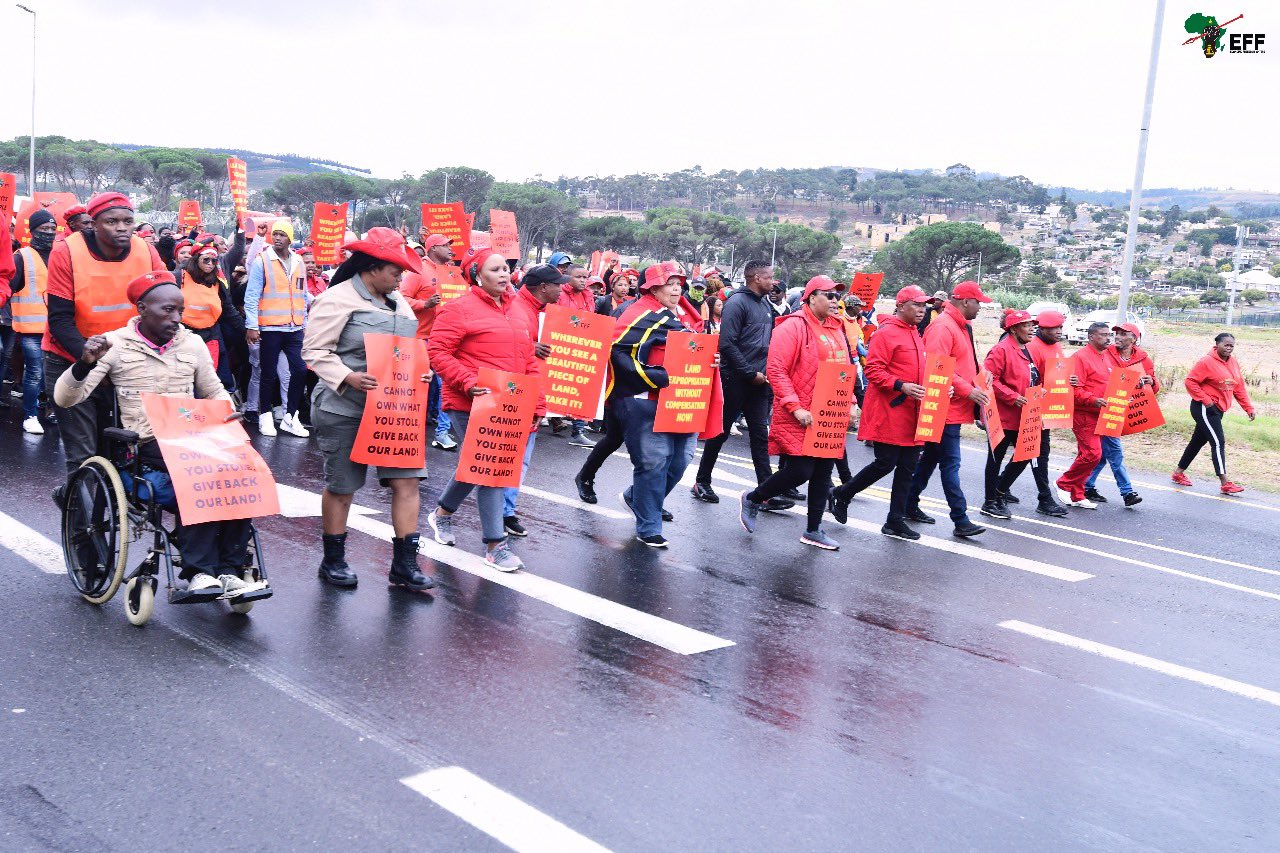 The EFF has "rejected" the deployment of members of the South African National Defence Force (SANDF) across the country, ahead of the national shutdown called for by the opposition party led by Julius Malema.
Parliament has revealed that the deployment of the SANDF will cost the taxpayer about R166 562 058.
EFF national spokesperson Sinawo Tambo said the deployment of the military shows that Ramaphosa is "bloodthirsty".
"The dictator Cyril Ramaphosa, has deployed 3 474 members of the SANDF to suppress peaceful protests against his failed Presidency and crush the calls for his resignation. This act demonstrates the bloodthirsty nature of the current government and the intolerance of the ruling party to dissent and opposition," Tambo said.
"South Africa has degenerated into a military state, and the deployment of the army to suppress the Constitutional right to protest, means we have returned to the dark days of apartheid. The current deployment of the army and law enforcement agencies, has surpassed that of the apartheid regime in the 1980s during the State of Emergency, meaning that Ramaphosa has declared war on the people of South Africa."
It has emerged that the SANDF has been deployed across the country to assist police with crime prevention operations during the EFF's planned national shutdown today.
Parliament spokesperson, Moloto Mothapo, said Operation Prosper will comprise 3 474 SANDF members, effective from March 17 to April 17.
Mothapo said National Assembly Speaker, Nosiviwe Mapisa-Nqakula and National Council of Provinces chairperson, Amos Masondo, were informed by President Cyril Ramaphosa of the deployment of the SANDF for service, in co-operation with police for the prevention and combating of crime as well as maintenance; and preservation of law and order.
"The correspondence to the presiding officers, dated 17 March 2023, indicated that 3 474 members of SANDF have been deployed, effective from 17 March 2023 to 17 April 2023.
"The employment is in line with Section 201(2) (a) of the Constitution of South Africa of 1996 and Section 19 of the Defence Act of 2002.
"An amount of R166 562 058 is expected to be incurred for this deployment," Mothapo said.
However, the EFF said scenes of military personnel descending into the townships across South Africa, police officers searching homes and cars of citizens without warrants or just cause, and shutting down tyre shops reveal "a paranoid government" that is capable of grave human rights violations.
"The international community ought to pay close attention to South Africa on the 20th of March 2023, because the government of South Africa has prepared itself to commit a massacre in defence of a corrupt president," Tambo said.
"The EFF calls on the people of South Africa to come out in their numbers and join the national shutdown. No intimidation should prosper and we must resist the tyranny of Cyril Ramaphosa, the same way we resisted the apartheid government. No retreat, no surrender."