Natasha Thahane refutes 'photoshopped' pregnancy rumour, shows off her baby bump again – Photo
Natasha Thahane refutes 'photoshopped' pregnancy rumour, shows off her baby bump again – Photo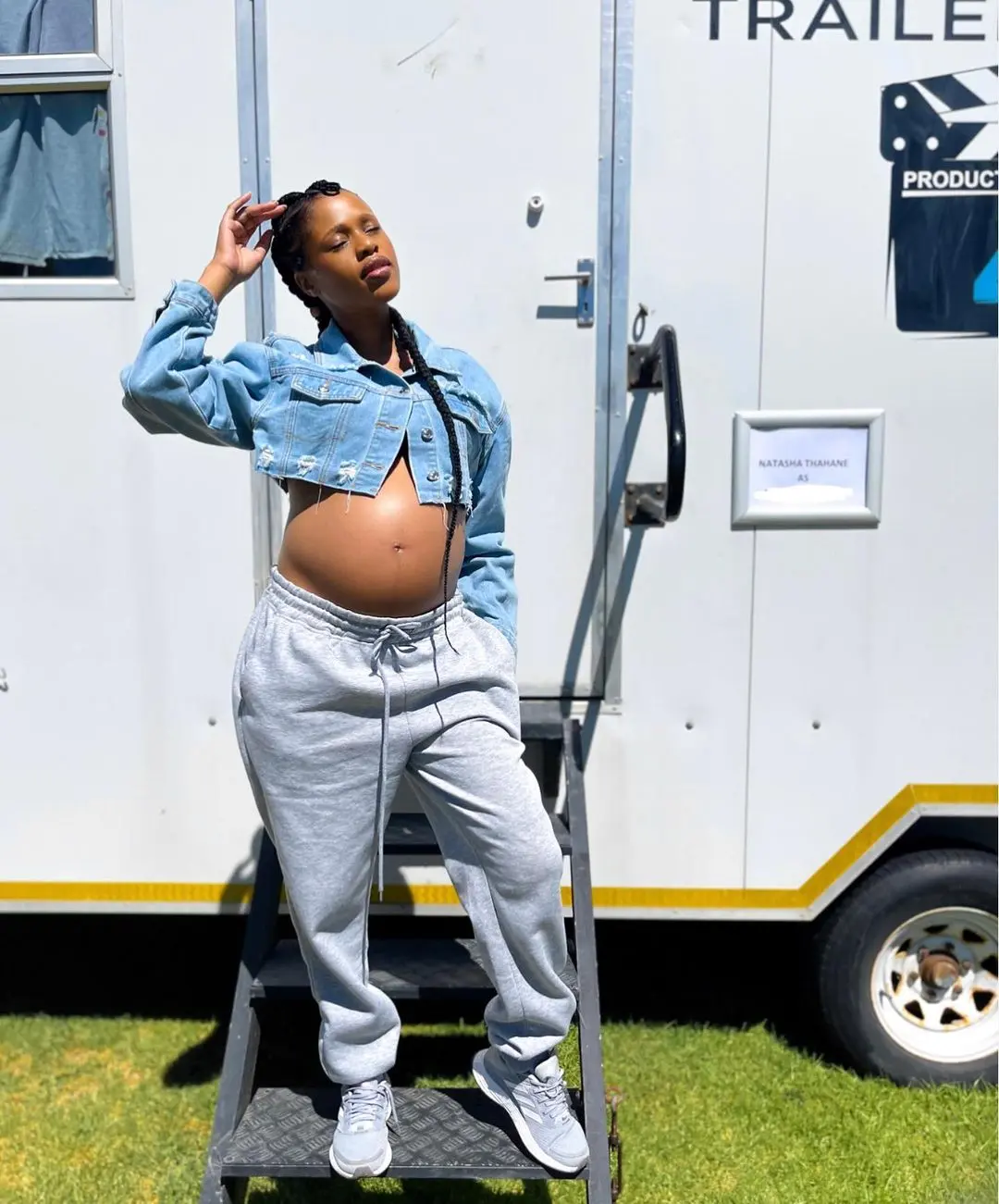 Natasha Thahane has again shared another photo to show off her baby bump and let the world know that she is indeed pregnant.
Few days ago, the star announced that she is pregnant and many of her fans and other celebrities sent congratulatory messages.
Thereafter, there were rumours that the pregnancy might be photoshopped as a tweep stated that he was the one that did the editing of the picture and she is not really pregnant.
Well, Natasha has decided to shut their mouth as she shared another photo showing off her baby bump.
This time around it was not a photo shoot but a normal picture showing off her tummy.
She then jokingly said that she was told not to impersonate Rihanna as her baby will be cold.
Natasha said: "Kuthiwa ngingazenzi uRihanna. Ingane izogodola" meaning in English "I was told not to impersonate Rihanna. The baby will be cold"