Actress NATASHA THAHANE LENDS HELPING HAND TO LOOTING VICTIMS
Actress NATASHA THAHANE LENDS HELPING HAND TO LOOTING VICTIMS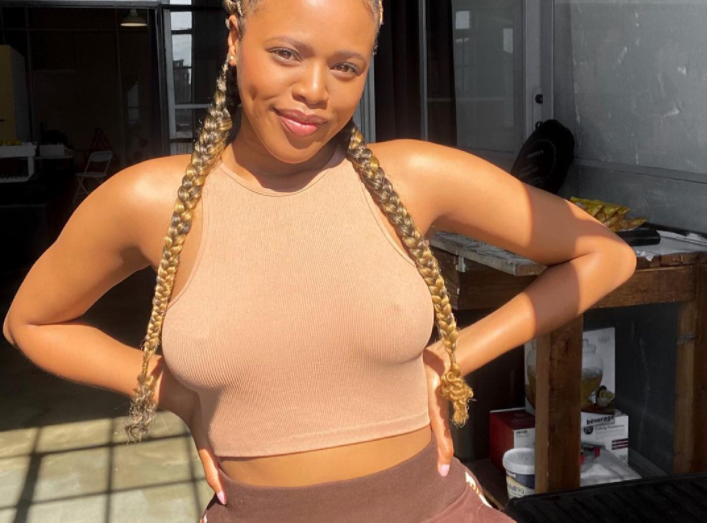 Actress Natasha Thahane has offered to help people who have been affected by the looting.
The Blood & Water actress has reached out to two people who posted about their misfortunes.
It started when she tweeted that she was glad she managed to get medication for her great-grandmother following some stores being closed.
A tweep commented and said he was struggling to get his depression medication, and asked for help.
Natasha offered to get the pills to him.
"Where do you stay? I'll check if it's open tomorrow and Uber them to you," she wrote.
She also asked people to help her get hold of the tweep so she could help him with the pills.
"Please help me locate Chris. I've been trying to get hold of him. He's not responding to my DMs. I need him to email his prescription to Clicks so we can get his medication," she wrote.
Another tweep said he was affected by the looting and that his home was burnt down. As a result, his family was left in the streets.
"They've just burnt the apartment building my family and I stay in. I'm standing on the streets with an 11-month-old and a petrified four-year-old. I've never experienced so much pain," he wrote.
Natasha offered to help by booking them a place to stay.
"Can I please book an Airbnb for you and your family for the rest of the month? So sorry you're going through this," she wrote.
Fortunately, the family had already received some assistance.
The actress also opened her DMs and said she was willing to help. Her fans applauded her for being kind and helping people.
Where do you stay? I'll check if it's open tomorrow & Uber them to you. https://t.co/kuP7lkd6I8

— Natasha Thahane (@Natasha_Thahane) July 13, 2021
Please help me locate Chris. I've been trying to get hold of him. He's not responding to my DMs.

Need him to email his prescription to Clicks so we can get his meds. https://t.co/kuP7lkd6I8

— Natasha Thahane (@Natasha_Thahane) July 14, 2021
Can I please book an Airbnb for you & your family for the rest of the month.

So sorry you're going through this. 💔 https://t.co/FvLVS7x34B

— Natasha Thahane (@Natasha_Thahane) July 14, 2021