Nasty C and Wale together in Hollywood working on a collaboration
Nasty C and Wale together in Hollywood working on a collaboration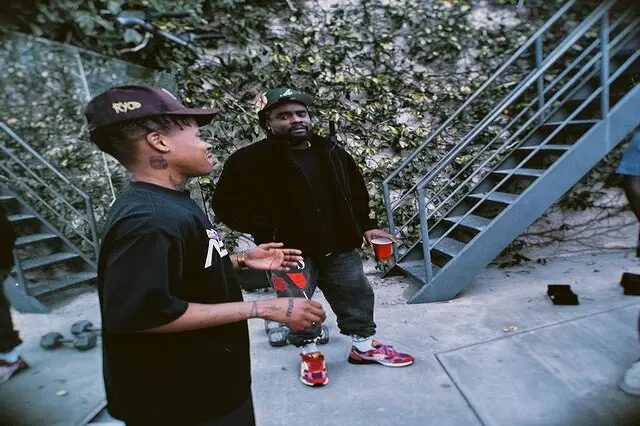 South African rapper Nasty C has developed a following nationally and globally for his brilliant lyrics and flow. The singer was recently in Hollywood, California, hanging out with famous US rapper, Wale Folarin.
The 25-year-old posted a picture alongside Wale on his Instagram.
"A legend pulled up on me yesterday 🙏🏾 @wale", the caption read.
IOL reported that the two rappers had a studio session and producer Nani Chehore posted a preview of what fans could possibly expect in the months to come.
Yesterday's 🎙session with @Nasty_CSA & @Wale pic.twitter.com/CwkSYPsmb6

— Nani Chehore (@nanichehore) October 3, 2022
According to TimesLIVE, Nasty C has been spending a lot of his time in the US. He recently finished recording an album after he dropped his latest mixtape, Ivyson Army Tour.
He also revealed that he plans to build a following in America, explaining that while he wanted to do music with his childhood role models, he also wanted to work with upcoming artists.
"The best way and the most organic way to do it is to do collaborations with up and coming out here with a younger audience works a bit better and in a more natural way," the report quoted him as saying.
Nasty C signed to Def Jam records in 2020 and has been reaching out to artists in the US for possible collaborations and work in the future.