Nasty C and Canadian rapper Dax set the net ablaze with '40 days, 40 nights' track
Nasty C and Canadian rapper Dax set the net ablaze with '40 days, 40 nights' track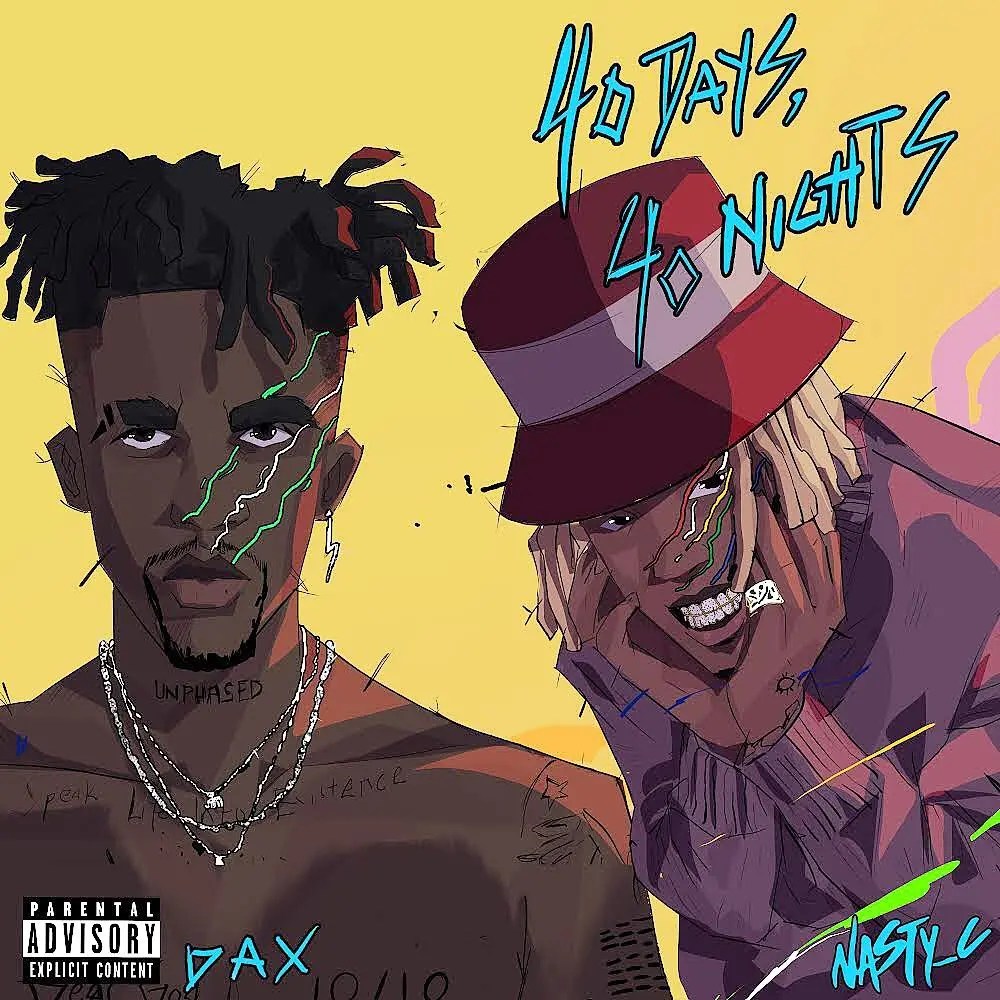 Nasty C always understands the assignment and he has brought all the fire he is known for in his latest track with Canadian rapper Dax.
Their single 40 days, 40 nights seems to already have the streets hyped up, with bars and verses that tweeps are ready to use as captions on their socials.
"I don't give a f*ck if I'm ever considered popular, the road less travelled is the one that I'm walking," goes one of the lines.
The music video starts with Dax lifting weights, which fans have likened to the rapper getting ready for the work that's ahead of him. He hinted on Instagram that he has a big announcement coming soon.
The bars he is spitting on the song also include a punchline that he doesn't want to be compared to anyone because he is not in the game for clicks.
Since Nasty C put his signature on the dotted line of America's biggest label giant, Def Jam Recordings, the deal set the wheels in motion for his career.
The rapper boasts a long list of stars he has collaborated with.
While the 24-year-old Dax is not new to the rap scene – he has done covers of Tupac's music and cemented his career abroad – teaming up with Nasty C seems to be giving him the chance to have a taste of South African audiences.
Tweeps couldn't get enough, some alluding that this is one of the biggest collaborations to ever come out of the continent. It's one collabo they managed to keep under wraps, and judging by the reactions, it was worth all the secrecy.
This is the best music video this year no cap
featuring africa's favourite nasty c makes it more 🤤🤤🤤@thatsdax #40days40nights pic.twitter.com/VKHgTxlMC5

— Bo jack Horseman (@JoshJos57559676) October 6, 2021
@Nasty_CSA "That's why I'm cautious with the company I'm keeping don't wanna make friends unless we're fighting the same demons" #40Days40Nights

— #BePositive (@tp_jumaar) October 7, 2021
I been fasting, I ain't eating
They sleep on me so fuck it I ain't sleeping, 7 days without work makes one week, I ain't weak, I don't break so I'm working through the weekends …@Nasty_CSA & @thatsdax Surely Have Their Rents Due💉💉💉💉#40Days40Nights pic.twitter.com/qGRdScnU0b

— The Zambezian 🍃 (@_Uncle_Tyler) October 7, 2021
The video dropped on Wednesday night and Dax had a quirky and cute way of dropping hints before the official release.