Nadia Nakai's message from her mother gets her emotional – VIDEO
Nadia Nakai's message from her mother gets her emotional – VIDEO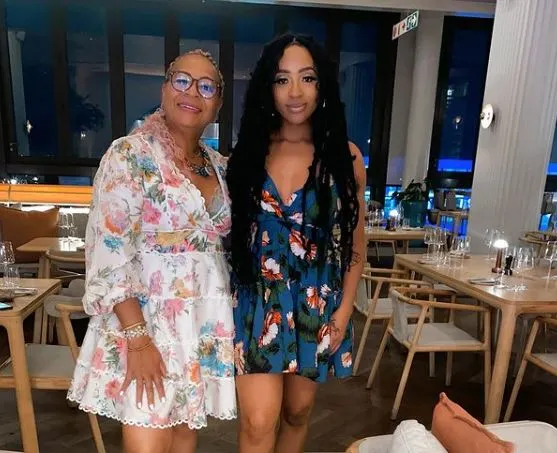 Mzansi rapper, Nadia Nakai was left emotional after hearing her mother's message about being proud of her.
In an interview with Previdar magazine, she was surprised by messages from her little brother and mother that were played for her.
Her mother said she was in awe of the extraordinary woman she has become.
"I can't promise to be there for the rest of your life but I can definitely promise you I will always love you for the rest of mine. And for that, I will always hold you closely in my heart unquestionably, for whatever you do know t I will always be there for you, I will always be here loving you and I pray God looks after you and keeps you safe for all the days of your life. Love you, girl. Nadia, this is Mom aka 'Mai Nadia'."
Watch the video below:
She said hearing her mother's words made her emotional because she doesn't recall her mom being as vocal when she was growing up.
ad
In the sit-down facilitated by seasoned broadcaster Relebogile Mabotja Nadia also touched on how she cherished the support and advice she was getting from people.
She recently wrote an appreciation post to rapper Nomuzi "Moozlie" Mabena.
"Let me tell you about Nomuzi Mabena. She has been holding down people, families, and legacies even when her heart is breaking. What a golden human being! I wish I knew her and her heart a long time ago. She's done so much with no praise, showed up and showed out."