Nadia Nakai responds after Cassper Nyovest gossips about her
Nadia Nakai responds after Cassper Nyovest gossips about her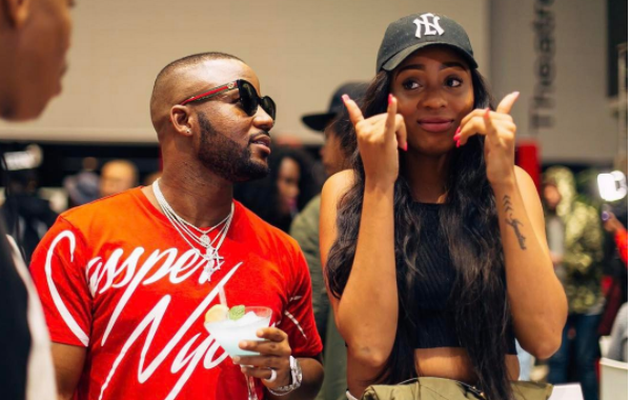 Mzansi rapper, Nadia Nakai gave a very subtle clapback at Cassper Nyovest who has been talking about her for the past few days. Cassper recently took jabs at Nadia concerning his boxing match with Priddy Ugly.
Cassper's Celebrity boxing match between him and Priddy Ugly is set to take place tomorrow. Artists performing at the event have been announced but fans noticed that Nadia Nakai was excluded.
Cassper clarified that it's because he and Nadia no longer work together so it's only fair that they no longer hang out as often.
"Yeah but it's no longer my responsibility to book Nadia or promote her. It's not personal, it's just business. That should make sense. That's none of my business who she's with in her personal life. She's is just no longer in business with us. That's where it ends with me. Gore o dirang le Mang ha e batle nna eo. Wang thola ? Adawise ? You coming to the fight on Saturday?" he asked. "She left the label and we no longer work together, so naturally we won't hang as much. She's got a new team and I'm sure she'll be good because she always did her own thing anyway," he wrote.
That's none of my business who she's with in her personal life. She's just no longer in business with us that's where it ends with me. Gore o dirang le Mang ha e batle nna eo. Wang thola ? Adawise ? You coming to the fight on Saturday? https://t.co/p1aOwWmiET

— Don Billiato (@casspernyovest) September 28, 2022
Yeah but it's no longer my responsibility to book Nadia or promote her. It's not personal, it's just business. That should make sense boy now. https://t.co/gSIosM6L5l

— Don Billiato (@casspernyovest) September 28, 2022
We doing fiiiiiiiiine over here. 🤞🏾✌🏾

— BRAGGA (@Nadia_nakai) September 30, 2022
We move. https://t.co/pkGsMy36Tb

— BRAGGA (@Nadia_nakai) September 30, 2022