Nadia Nakai Reassures Fans After Testing Positive For Covid-19
South African rapper Nadia Nakai has taken to her social media account to reassure fans that she is doing well after recently testing positive for Covid-19.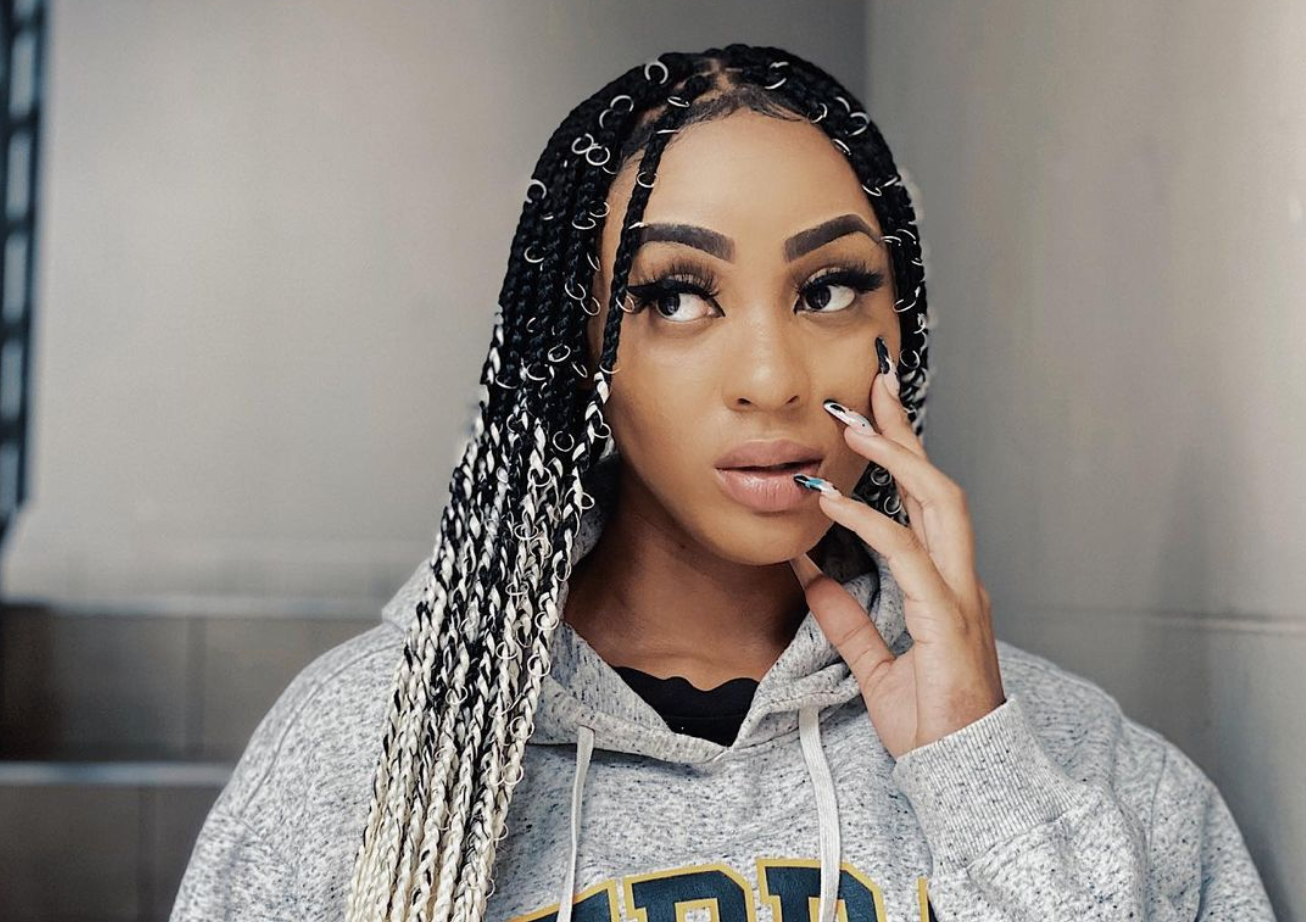 Nadia said she has been in quarantine for seven days now in her house. Taking to her Instagram stories to share her experience with the virus, Nadia said she does not have symptoms yet. She went on to add that she feels so alone and lonely in her house and has resorted to taking photos.
In the video, she says: "So I just wanna let you know that I have tested positive for COVID I have zero symptoms which is crazy. I know I sound nasally but it's not real."
She urged her followers to be careful as they could be carrying the virus without knowing.
"I just wanna let you guys know that you should still be careful because you could be carrying the virus without even fcking knowing. The fck COVID. Anyway, I'm fine, my family is fine and I'm recovering even though I don't really have any symptoms. So now I'm just taking thotty pictures in my house cause I'm bored," Nadia said.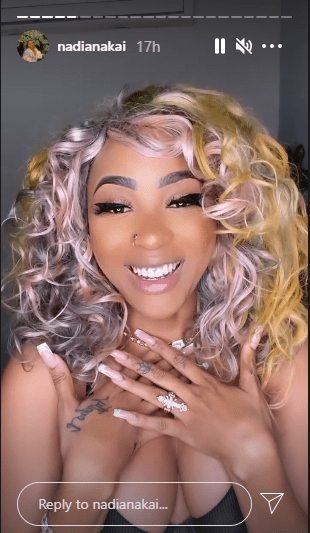 In other news, DJ Zinhle has sparked pregnancy rumours on social media after posting a photo of herself that suggests she is pregnant.
The DJ has been in a relationship with Black Motion member Murdur Bongz for a while now but it was only until the latter part of last year that we found out.
The couple did well to hide their relationship from the prying eyes of the public just like the issue we are about to discuss now.
According to rumours, the couple are expecting their first baby together. A source also revealed that Zinhle is six months pregnant and that the couple are elated as they await the arrival of their bundle of joy.
Although the couples are yet to confirm the rumours about their pregnancy, it is alleged that the big news will be revealed in a documentary that they are working on together.
But while we await the news, it looks like the DJ's unborn baby is trying to alert us of his presence, judging from how conspicuous Zinhle's tummy is becoming.
According to sources, she has been hiding her bump by wearing loose-fitting clothes, but even that may not help anymore.
"She has been hiding her baby bump for an impressive six months despite attending numerous public events. She wears loose-fitting clothes," one source told Sunday World.
The DJ recently shared photos of herself looking oh-so-gorgeous, and yes, she was wearing a loose-fitting stylish outfit. However, if you look closely enough, you can see the baby bump, even though she tried to hide it with her purse in the one photo. And some fans even noticed that her face looks fuller in some pics, which could speak to the baby weight.
See post below:
Check some reactions below:
@vetjavi_k wrote: "Preggy" followed by heart-eyes emojis
@astrida.carlos replied: "1st frame defntly sold her out [sic]"
@deidrekenny06 replied: "most definitely! Purse in front of Tummy???? Congrats all the way to am amazing soul who deserves all the happiness"
@thamzaa wrote: "1st pic iyajumpisa [first pic gives it away]"