Nadia Nakai Confirms She Had A Fallout With Bonang Matheba
Nadia Nakai Confirms She Had A Fallout With Bonang Matheba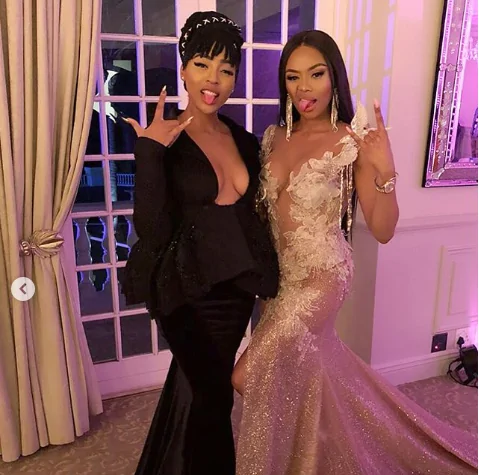 Nadia Nakai and Bonang Matheba were once close friends, but the two appeared to have drifted apart after Nadia started dating AKA, Matheba's ex-boyfriend. The two women have not been seen together in public since then, and reportedly have unfollowed each other on social media.
AKA and Matheba broke up in 2017 after dating for two years. Shortly after the breakup.
In an interview in 2018, Nakai revealed that she was "hurt" by the way Matheba had reacted to her relationship with AKA. Despite this, Matheba has never publicly commented on their friendship.
In the new season of Young, Famous & African Nadia Nakai shed more light on the matter. She revealed that she and Bonang, who joined the reality show this season, were no longer close friends. Nakai stressed that it had nothing to do with AKA but something that had happened prior. When Bonang walked into the room, Nadia and Khanyi Mbau walked away.
Young, Famous & African is a Netflix reality television series that follows the lives of a group of affluent and famous young people from across Africa as they navigate their careers, relationships, and personal lives in Johannesburg, South Africa. The show premiered on March 18, 2022.
AKA, real name Kiernan Jarryd Forbes and Nadia Nakai were in a relationship from 2021 to 2023. The two appeared to be madly in love and had good intentions for one another before AKA's untimely passing in February 2023. Nadia Breaks Down After Receiving Message From Her Mom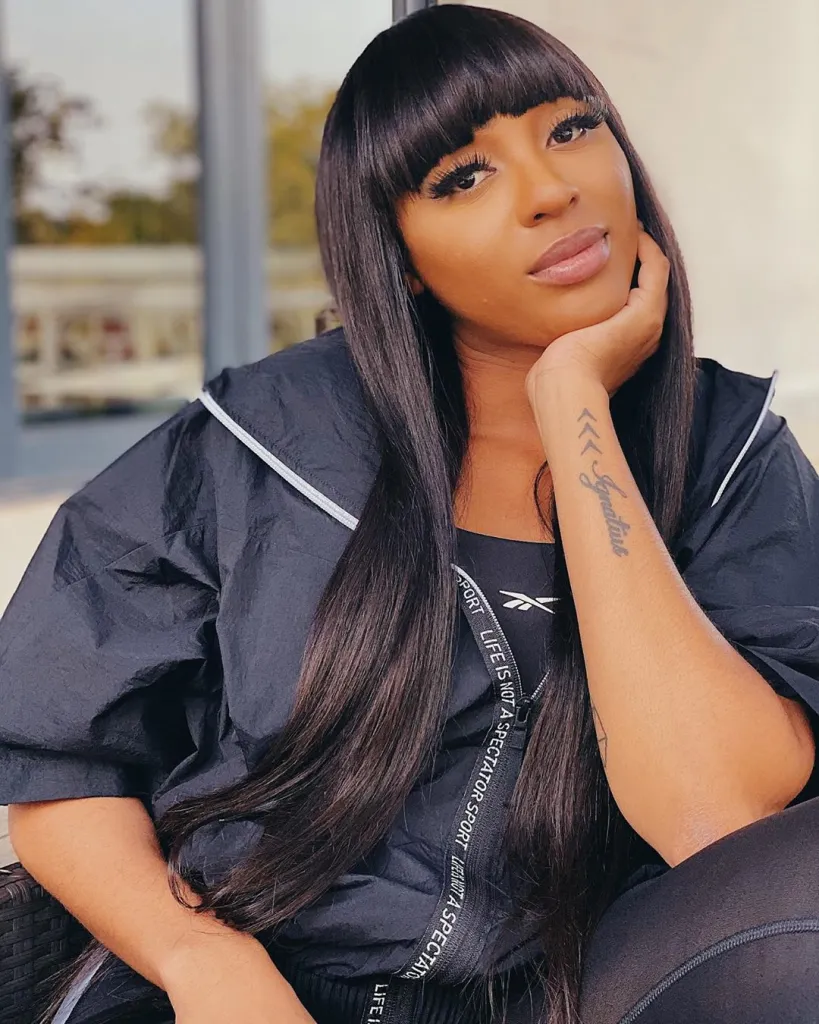 Nadia Nakai was recently left In tears during an interview with Kelebogile Mabotja for Previdar. During their interview, Kelebogile played a voice recording from Nadia's mother where she poured her heart out to her daughter. This sweet gesture left Nadia in tears.
"To my one and only favorite daughter Nadia, never forget that Mommy loves you with all her heart. I stand here in awe of the extraordinary human that you have become. Your ability to love and embrace others, your strength and ability to venture into unknown territories by yourself into the way that you carry yourself out there. I feel so well represented by you and for that, I am very proud and indebted to you.
"Please know that you are my source of pride and joy. And for you, I'd kill a bull. I pray that you are safe wherever you go. Wherever life takes you I pray that God looks after you and keeps you safe. Knowing that your mom loves you dearly. I can't promise to be there for the rest of your life but I can definitely promise you that I will always love you for the rest of mine. And for that, I will always hold you close in my heart. Unquestionable for whatever you do, know that I will always be there for you. I will always be here loving you and I pray that God looks after you and keeps you safe for all the days of your life. Love you, girl, Nadia, this is Mom."