Nadia Nakai addresses pregnancy rumours as she celebrates 31th birthday
Nadia Nakai addresses pregnancy rumours as she celebrates 31th birthday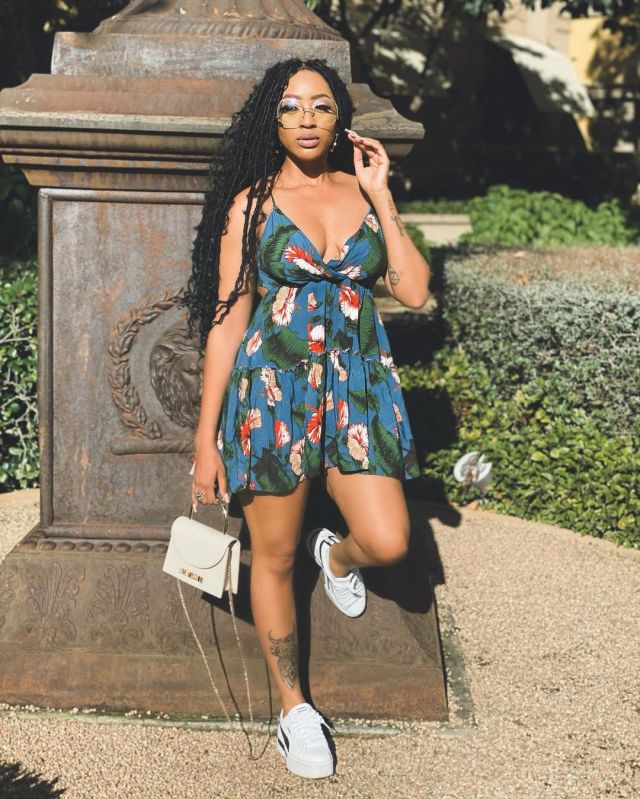 Rapper, songwriter and television personality Nadia Nakai Kandava celebrates a huge milestone today. When she set foot in the entertainment industry, she immediately caught everyone's attention, and has since garnered a a huge following. Despite the success in her career as a rapper and the good looks, there's a few things you didn't know about Nadia.
Did you know that she spent some time in Kenya during her teenage years? Remember the time she was dragged for her homophobic tweets and the time her outfit left many in awe after that Castle Lite performance?
As she celebrates her 31st today, let's look at the times that Nadia has set the TL ablaze and left many talking.
It's been a while since the rivalry between Cassper Nyovest and AKA began and Nadia left many shook when she dropped this bombshell. Well, Cassper's mentee, Nadia came out to say that she was the reason Cassper and AKA fell out and that when AKA snubbed her, Cassper is the one that took her under his wing.
Hahaha Jabu is evil for these pictures!!! #AMN gone be lit doe!!! You know i always fight for a good cause!!! I gadda have you at your best lil sis!!! Aye but today was hard i won't lie but we pulled though!!! https://t.co/TVFAQbESEg

— Don Billiato (@casspernyovest) August 13, 2020
When AKA did a remix of his hit song Baddest, he featured female rappers such as Rouge, Fifi Cooper, Nomuzi Mabena and Gigi Lamayne. AKA left Nadia out even though they had a very strong working relationship.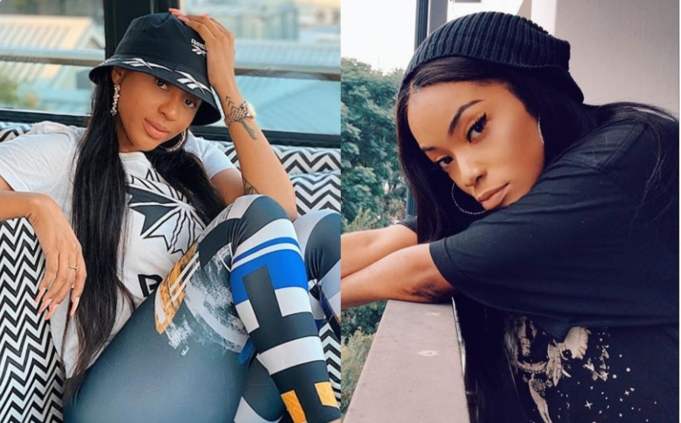 Nadia Nakai felt that all this had been done on purpose. Nadia Nakai, went on a twitter rant about how women are treated by men and she was particularly enraged with the South African menfolk and their manipulative ways.
Though she did not specify if it was about her own experience or not, she pointed out that South African men continue to treat women poorly.
Narcissists are really amazing at acting like they did nothing wrong… wow… it has to be a form of mental illness I swear 🤦🏾‍♀️

— Practice ft Vic Mensa OUT NOW (@Nadia_nakai) October 29, 2020
When Lebohang Mayn responded with, "Nadia who's that? I'll organize a gang and we'll solve him real quick, can't be this stressed Queen." Nadia's response was quite telling, wasnt it?
Award-winning rapper Rouge, once again clarified on Podcast and Chill with Mac G that there was no bad blood between her and Nadia Nakai. Rouge said they are both doing great in their respective careers and people should focus on that.
Funny enough, people were only assuming this because the two talented rappers had never been photographed together nor seen together, causing people to think that they were rivals.
This is not the first time Rouge had come out to squash claims that they are beefing. She said she had no problem working with the Nadia Naked star.
However, it looks like Gigi Lamayne had some scores to settle with Nadia.