NAC serves artist with eviction orders
NAC serves artist with eviction orders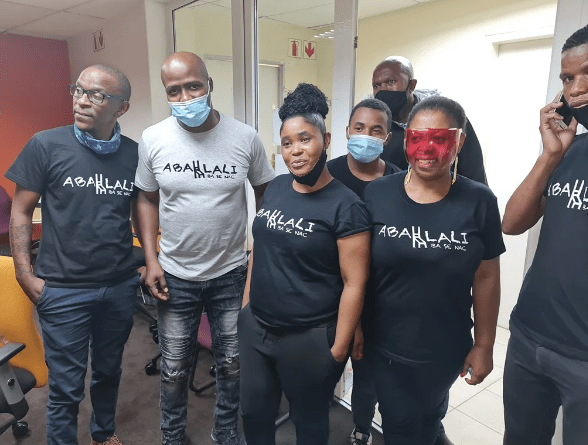 ARTISTS who have been staging a sit-in at the National Arts Council have been given marching orders.
An eviction order was granted on Friday, 9 April by the High Court of South Africa, Gauteng Local Division.
According to the eviction order, the artists are supposed to evict the building with immediate effect.
Part of the order reads: "Pending the finalisation of any and all disputes pertaining to the implementation of the President Employment Stimulus Programme, the respondents be directed and interdicted to immediately upon service of this order to exit and vacate the premises and offices of the applicant. Not to approach, traverse or be present on the property and premises of the applicant, not to approach and or be present near any are of the property where any works are attended to by the applicant's employees. Should the artists fail to exit the premises, the NAC is given authority to co-opt any relevant body to assist it in the executing the order, including but not limited to the South African Police Services, to provide the necessary assistance in the execution of the order."
The artists were further ordered to pay the costs of the application.
On Tuesday, 6 April, Daily Sun reported that the NAC approached the High Court with an intention to evict artists. But the matter was postponed for Wednesday, 7 April.
On Friday, 9 April, the NAC was finally granted the eviction order.
Daily Sun understands that the court order has already been served on the artists and they are supposed to evict the building. However, the artists have vowed they are going nowhere and would instead mobilise artists from all over the country.
Sibongile Mngoma, who has been leading the artists, took to Facebook and said: "They want us out of this building because they don't want us to dig into their dirt. The judge has granted them an interdict to evict us from this building. Well, here is my response, NAC, we will not honour the interdict to evict us. If you want to bring the cops, red ants or anybody, we are here. We are going nowhere, I want to die here. We are ready."
The artists have been staging a sit-in since 3 March.