NaakMusiQ dumped by girlfriend, wedding canceled
NaakMusiQ dumped by girlfriend, wedding canceled
Anga "NaakMusiQ" Makubalo's supposed fiancé Robyn Leigh has revealed she has called off their "engagement".
Robyn shared the news with her followers on Instagram on Monday as she celebrated her birthday."Entering a new season and ending another, I am no longer engaged to Anga," she wrote
In January this year, rumours of NaakMusiQ and Robyn being engaged spread across social media after she was spotted with a diamond rock on her ring finger.
The actor and musician's manager Nyagunda Ngwenya previously said there was no truth to the rumours, while NaakMusiQ called it "fake news" on social media.
"NaakMusiQ is not engaged. He is focusing on upcoming projects and will continue giving his fans amazing music. 2022 is looking very bright," she said.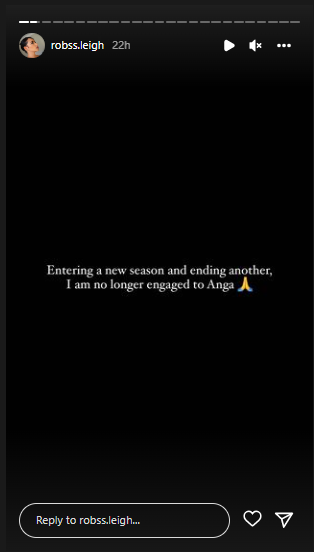 A post of him allegedly claiming Robyn had bought the ring with her own money, and that she was allowed to do with it as she pleased, also went viral.
In it, he allegedly said it was no one's business where she wore her ring.
"Stop this, she didn't reveal sh*t. Neither did she make any announcement, neither is it any of your business, to be honest."
"She got that ring with her own money. Where she puts it is her choice. Stay in your lane. WTF!