Mzansi Worried About Samthing Soweto After This Video
Mzansi Worried About Samthing Soweto After This Video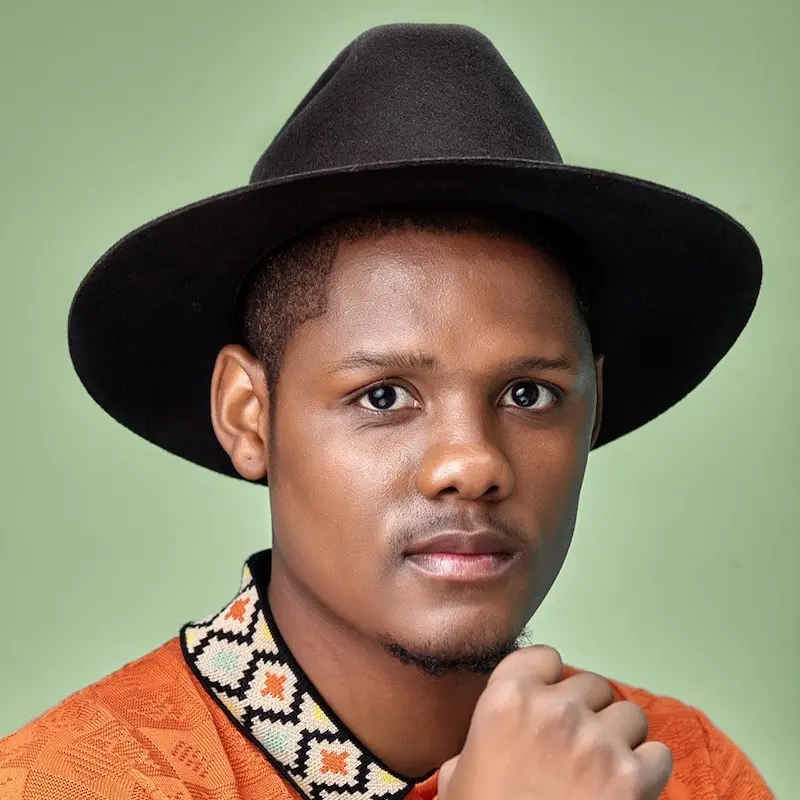 With the conversation being centered around mental health within the people in the entertainment industry, South African's are now looking to help their favourite artists. Samthing Soweto is getting so much love from people following a video where he reveals the hardships life has to offer.
A video from Samthing Soweto which he posted on TikTok, has gotten people talking, wondering if he is okay or also going through the most.
In the video he encourages people to take care of one another and to be there for each other. He also encourages people to take care of their families as life is nothing but easy.
"I just want to say, life is tough, let's try and take care of each other, as much as we can. It's not easy. Take care of your family, life is really tough, it's really tough," he said before ending the video with him introducing himself.
— Samkelo (@samthingsoweto) February 24, 2022
The video sparked worry but also one tweep expressed how their mother gave off negative energy from that video by Samthing Soweto.
My mom just said -"Samthing Soweto is starting to talk about those stupid mental health things like Riky Rick"

I hate this lady's mind so much jy. She's the reason my brother will never vent. She's the reason why I don't talk about feelings goed.I'm literally fucking crying.

— Aunty Julate💦 (@chillibizzle) March 7, 2022
Can someone near @samthingsoweto check up on him

This video doesn't sit well with me

👀😞#PutSouthAficansFirst Zuma Makhadzi Ramaphosa NSFAS #BBMzansi Vyno Gash1 Nandos #GirlsTalkZA #JobSeekersSA pic.twitter.com/zvrcooERRc

— .🇿🇦🇮🇱🇿🇦🇮🇱🇿🇦🇮🇱🇿🇦🇮🇱🇿🇦🇮🇱 (@NkosinatiMagwa) March 7, 2022
Let's help Samthing Soweto, something ain't right. #SamthingSoweto #vaccinated pic.twitter.com/QDnOCiYd1o

— Business Man (@kingxi12) March 8, 2022
Samthing Soweto has been keeping it lowkey and just serving his fans with some great music, not bothering anyone at all. It was not until Jub Jub's sudden outbursts where he hinted at beefing with Samthing because he simply did not want to feature in his song Ndikhokhele remix.
It all started when fans said he would be a great addition to the song but Jub Jub said he did reach out but he got turned down. The Ndikhokhele Remix included some musicians like Blaq Diamond, Nathi, Mlindo The Vocalist, Nathi, Judith Sephuma Lebo Sekgobela and Tkinsky.
In an interview with MacG and Sol Phenduka, Jub Jub said he was left surprised at how the other industry greats such as Rebecca Malope and Benjamin Dube were willing to work with him but not the Amapiano vocalist. He did not stop there, he allude that he "sings like a b***h."
Under his radar was the Jaziel Brothers as well who were part of the original version but refused to be a part of the new one. He angrily hit back at them in an interview with Slikour.
"(The song) was number 1 for two weeks it was the most amazing thing. We don't care about all the other jealousy that is happening on the other side. We know that there are a lot of people that are bitter including the Jaziel Brothers. I'm not scared of anybody and I am not scared of mentioning names. People need to know what we are dealing with, the industry is all fake."
"We doing this whether you (Jaziel Brother) like it or not, and I'm doing it with or with you and it will be big with or without you. It's funny how back then what made the guys big was Ndikhokhele. You feed somebody then they come back and they forget. Jaziel Brothers were never big, they were big because of Ndikhokhele but now we are on the same level and we have been in the game longer than them."
After his diss, Samthing gave the best response to a hater. He shared a video of him singing, indicating that he does not sing like a h*lot.
— Samkelo (@samthingsoweto) December 4, 2021