Mzansi wants Prince Kaybee to be cancelled following Cyan Boujee's accusations
Mzansi wants Prince Kaybee to be cancelled following Cyan Boujee's accusations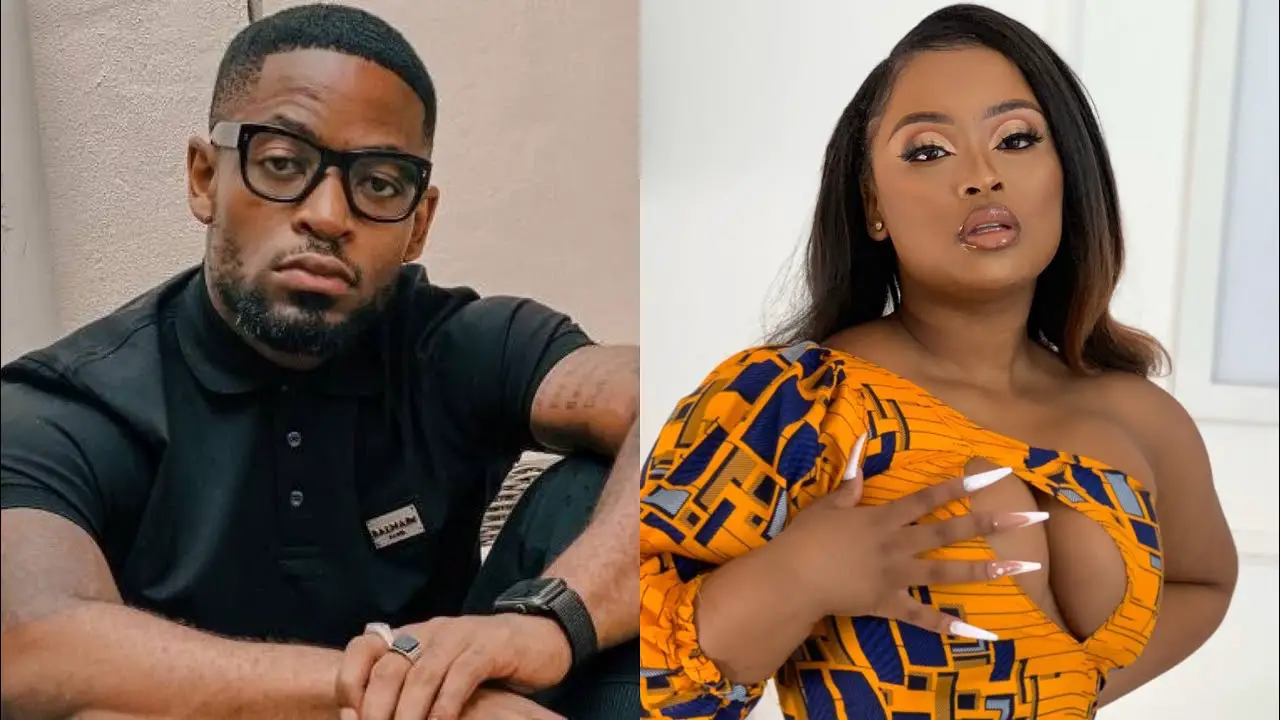 Social media influencer Cyan Boujee's recent interview on Podcast and Chill with MacG and Sol Phenduka has fuelled calls for Prince Kaybee to be cancelled. During her telephonic chat with the YouTube podcast, Cyan Boujee – born Honour Zuma – said she can bodly say that it was Prince Kaybee behind the explicit video that has since gone viral. She further said that the Club Controller hitmaker recorded it when they met-up in Cape Town two years ago.
"So, this happened two years ago and it was with Prince Kaybee," she replied. Oh, that's Prince Kaybee?" Sol asked. Definitely, 100%, boldly. And I'm saying this because he was the first celebrity that I ever got to be with and he demanded a video and I thought that it was the right thing to do because I wasn't a brand… at the time time he was a big deal to me. I'm not a brand [at the time] I'm still a young girl. I was only 19," Cyan Boujee said. The Shaken DJ said she was on good terms with Prince Kaybee until recently.
"[In] our last conversation he wanted me to promote his wine or some type of whiskey and I had to charge him, he was so mad… I think it's really his intention because if it wasn't, he was going to respond and say it was a mistake," she explained. While award-winning DJ has not publically addressed Cyan Boujee's accusations, an audio conversation of him denying the claims was leaked by controversial club hostess, Inno Morolong.
"Why the f*ck would she do this. I don't have a sex tape with this woman! Now people are comparing fingers, saying it's me, my fingers, my hands," he said.
so when is Prince Kaybee getting cancelled? https://t.co/QJ73YaPzsQ

— uMfanaKaMah (@_mthokozisi_) August 14, 2023
"I'm suing her," he added. Cyan Boujee's allegations have prompted some social media users to call for the music producer's "cancellation".
"So when is Prince Kaybee getting cancelled?" asked one user on X, formerly Twitter. I think Prince Kaybee should be cancelled…This is a cancelable if what that lady is anything to go by," said another X user.
"As much as we can blame it on her, also those celebrities are wrong and preditors. Prince kaybee should be cancelled. He is 10 years old than that Cyan girl," another user said.
"No matter how we look at it. Prince Kaybee was dead wrong for doing that to a 19 year old girl. Even if she was of legal age, she was still far younger than him and he took advantage of her naivity to fulfill his disgusting sexual fantasies allegedly. He is and was as dead wrong then as he is now. Period, " wrote another.
No matter how we look at it. Prince Kaybee was dead wrong for doing that to a 19 year old girl. Even if she was of legal age, she was still far younger than him and he took advantage of her naivity to fulfill his disgusting sexual fantasies allegedly. He is and was as dead wrong… https://t.co/Mf5evpODnF

— Makhathi (@asanda_teedow) August 14, 2023