Mzansi remember Anele 'Nellie' Tembe
Mzansi remember Anele 'Nellie' Tembe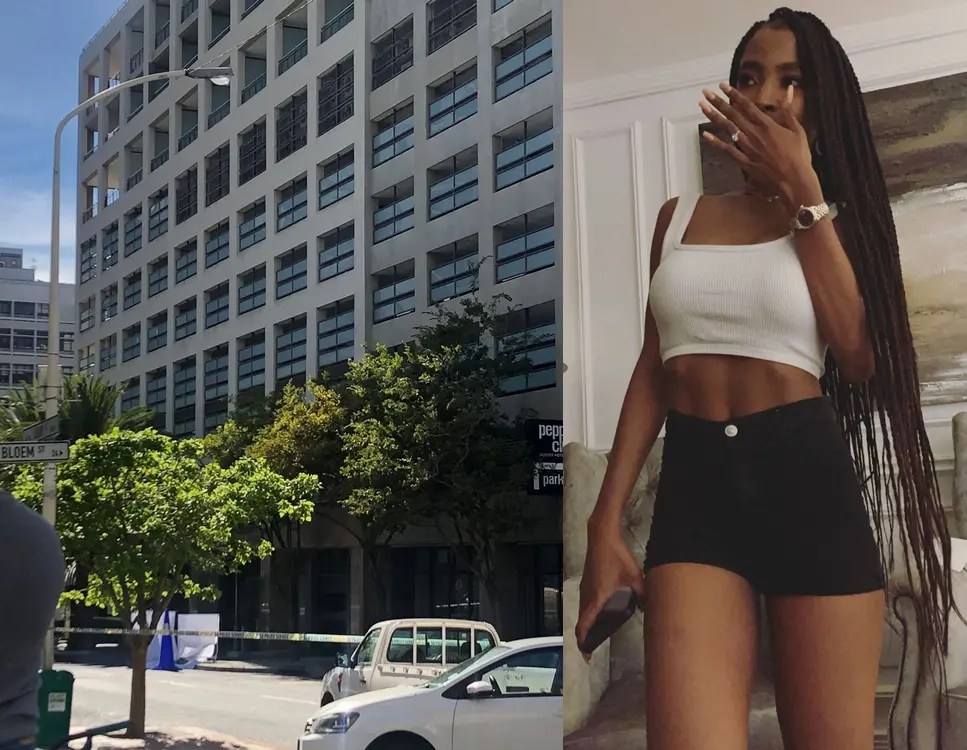 Twitter users remembered the late fiancee of rapper AKA on Sunday, 28 November.
A Twitter user called Toni Whorrison said she often thought of Anele "Nellie" Tembe and how she lost her life at young age.
Nellie died in April after falling from a building in Cape Town, Western Cape where she was with AKA.
Shortly after her death, there were allegations that AKA was violent towards her and videos of the alleged abusive behaviour were released.
In her thread, Toni said she was not okay with how the news wasn't paid attention to and how AKA was back to living his life.
"I periodically think about how Anele Tembe's friends released that footage of what her life was like within that relationship with AKA, hoping to get some sort of justice for their friend but all that happened is it turned into tabloid fodder," she wrote.
"She was 21. Anele Tembe is dead and AKA got to shed dishonest tears in one interview and a few months later go back to plaiting his hair and tweeting casual misogyny about how 'Now all these girls are DJs'," she continued.
The tweep then addressed the tweets to AKA, saying he left her for dead.
"You let the woman you were trying to do life with walk to her death, if that's to be believed. And you want us to believe you didn't do anything EXCEPT watch her die, in more ways than one. And he never came down after she fell, because she didn't die instantly apparently," she wrote.
Tweeps retweeted the thread and remembered Nellie as well.
Another user, Gratuity Tucci wrote: "AKA aside. Anele Tembe was so beautiful man & idk whether to say she looked pure or full of grace, probably both because she was so feminine & youthful & I just hate that her state of mind at the time & a phase in her life that was supposed to pass, ended up robbing her of her life."
"I love it when baby girl is remembered. No one fought for her when she was alive," wrote Flow Thinks.
Actress, Candice Modiselle wrote: "This thread right here!!! Now we're back to shimmying and harlem shaking like nothing happened…Broken heart Anele was 21."
Breaking his silence on the allegations at the time, AKA released a statement saying: "The tragic loss of Anele has taken a great toll on me emotionally and psychologically. Insinuations and innuendos made on my personhood have made it even more difficult to process, and the strain our families have taken is unspeakable.
"Which is why at this time I choose to retreat to honour my journey, praying that the moments of stillness may bring me closer to some clarity," he said.
I periodically think about how Anele Tembe's friends released that footage of what her life was like within that relationship with AKA hoping to get some sort of justice for their friend but all that happened is it turned into tabloid fodder.

— Archangel Gafael (@ToniWhorrison) November 28, 2021
AKA aside.Anele Tembe was so beautiful man & idk whether to say she looked pure or full of grace, probably both-because she was so feminine & youthful.& I just hate that her state of mind at the time & a phase in her life that was supposed to pass,ended up robbing her of her life https://t.co/7Ds5EngCN2

— Gratuity Tucci🇿🇦 (@Gratuity_za) November 28, 2021
This thread right here!!! Now we're back to shimmying and harlem shaking like nothing happened…💔 Anele was 21. https://t.co/Bfrj1FMSa6

— Candice Modiselle (@CandieModiselle) November 28, 2021