Mzansi reacts to Natasha Joubert's early exit at Miss Universe
Mzansi reacts to Natasha Joubert's early exit at Miss Universe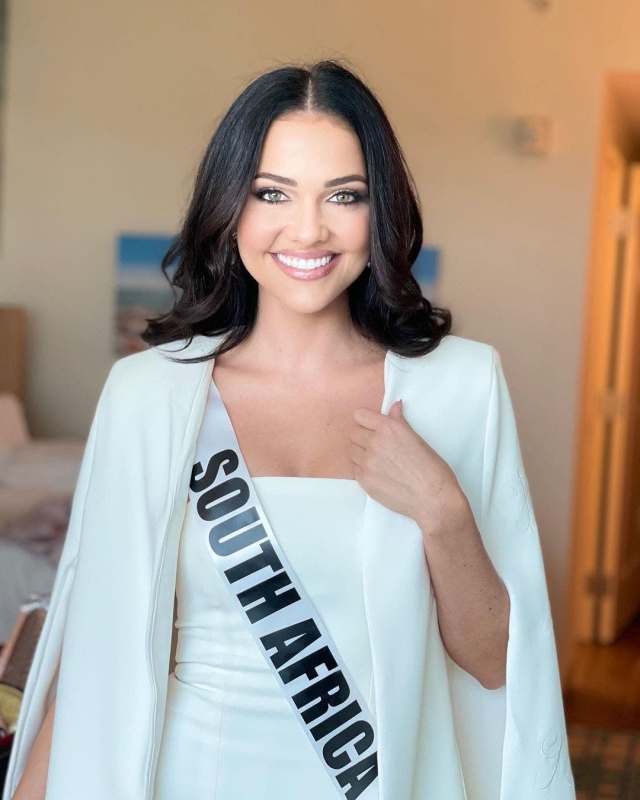 Mesages of support are rolling in for Natasha Joubert after her early exit at the Miss Universe.
The 69th edition of Miss Universe was held on 16 May at Seminole Hard Rock Hotel & Casino in Hollywood, Florida, US with 74 contestants in the competition.
Just before the competition, Natasha had asked her late father to hold her hand.
On her Instagram page she wrote: "Pappa. If I had one wish it would be to see your face in the crowd tonight. To see how proud you are and hear your cheers from the crowd, but I know you'll have the best view with the angels as you watch me on that stage.
"No matter what happens, I know you'll be there to help and guide me, the way you always have. Tonight, I dedicate to you."
However, there was huge disappointment when she didn't make it to the top 21.
Hundreds of people both locally and abroad expressed their unhappiness, saying this was politics at play and that Natasha was robbed of the crown.
Locally, the likes of former Miss World Rolene Strauss, media personality Bonang Matheba, and fashion designer Gert Johan Coetzee expressed their dissatisfaction with the competition.
"I am in such denial that our @natasha_joubert didn't make the top 21 at @missuniverse. Most of me believes there must have been a BIG mistake… Like someone sent me an IG DM: 'I'm waiting for the Steve Harvey moment…'" wrote Rolene Strauss.
People on social media felt that the panel of judges rigged the competition in order to favour Miss Mexico, Andrea Meza.
Tebaso Molefe wrote: "It's clear Latin sponsorship won over SA placing. They didn't want to take the risk. I'm over this competition.
"There's not even an African country, a black judge and yet they still talk about diversity. Now it makes sense why they took the continental regions away. They didn't want to risk SA placing with the main sponsor Telemundo being a Latin sponsor."
Judithziso commented: "The weird part is there is no representative from Africa? Something's not adding up. They could have chosen representatives from Africa, too. We have been robbed."
Gabriella Lachowicz said: "She was a top contender/ a favourite to win the crown. The fact that such a stunning, intelligent, hard working woman didn't even place in the top 21, is a shock. I am also convinced it's a mistake. I was so certain she'd win! Goodness, not even one African country placed in the top 21… when there were some truly incredible women! Shocking to say the least."
Lerato Moraj commented: "She did really great. Too much politics and corruption,"