Mzansi reacts to Jub Jub sleeping with Kelly Khumalo and Amanda DuPont at the same time
Mzansi reacts to Jub Jub sleeping with Kelly Khumalo and Amanda DuPont at the same time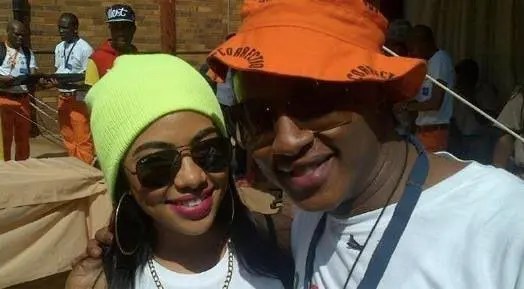 Media personality and musician Molemo "Jub Jub" Maarohanye caused a stir on social media when he made shocking claims during his interview on Podcast and Chill.
In a now-deleted post, Jub Jub, took to his social media timeline on Tuesday saying that because his name was tarnished for many years he was yet to break his silence on many topics he didn't address in the interview.
"There's power in those who have been silent and finally get to speak. I despise people who take advantage of the weak and vulnerable, people who judge anything they know nothing about. My name has been dragged in the mud for far too long, people mocking and undermining what it took to build this name." he wrote.
"MacG just got a sneak peek of what's to come … The real truth about myself, family, snakes, prison, friends, accident, justice system and everyone in it and all the events of my life will come out start to finish with the proof. I warned ya'll about abusing me and using my name ngathi iChappies … This is the beginning of rare breed story."
Jub Jub said that he is tired of being quite, and the interview he did with MacG is just a piece of so many stories that he is going to share with us #macg pic.twitter.com/DB1xtAl4Ba

— Truthteller (@Truthte83602973) December 1, 2021
Here are the main highlights from his interview with MacG
Kelly Khumalo
The Uyajola 99 presenter alleged that Kelly Khumalo, his son's mother, uses "muti".
He also cleared the air on speculation that he never attempted to reach out to his son by playing a voice note he sent to the singer meant to prove that he did reach out. He said Kelly responded to the voice note questioning whether Jub was ready to be a present father.
Jub Jub tried to reach out to Kelly Khumalo so he can see his son but she refused, this is heartbreaking 💔 #PodcastAndChill #macg pic.twitter.com/UT5RPn1sOT

— Truthteller (@Truthte83602973) December 1, 2021
Amanda Du Pont
Jub Jub revealed that he stayed with actress Amanda Du Pont for three years while she was studying at Afda (Africa Film Drama Art). He added that their relationship ended when Amanda abruptly moved out after he appeared in the newspapers with Kelly Khumalo.
Seems like Amanda du Pont is was visiting Jub Jub in prison 👀#macg pic.twitter.com/nVZPwwsMb3

— m a s h e s h a 💨 (@_mashesha) December 1, 2021
Samthing Soweto
Jub Jub said he was confused that while "legends" in the entertainment industry like gospel stars Rebecca Malope and Benjamin Dube were willing to work on the remake of his hit single Ndikhokhele, Samthing Soweto declined to work with him.
He said that left a bitter taste in his mouth, leading to him saying that the singer "sings like a b*tch".
Take a look at Mzansi's reactions to the episode below:
Honestly Jub Jub is just here to blame people, that's all I've picked up 😑
#PodcastAndChill

— SITHALE✍🏿 (@SithaleKgaogelo) December 1, 2021
Apparently Jub Jub broke up with Amanda du Pont because of Kelly Khumalo 😳#macg pic.twitter.com/vy3w7CGihe

— m a s h e s h a 💨 (@_mashesha) December 1, 2021
Jub Jub admits that he was smashing Amanda Dupont, I didn't know this 😳😳 #PodcastAndChill #macg pic.twitter.com/rWeDPf35Yv

— Simtho Biyela 👣 (@SimthoBiyela) December 1, 2021