Mzansi reacts to Flvme's diss track against Emtee
Mzansi reacts to Flvme's diss track against Emtee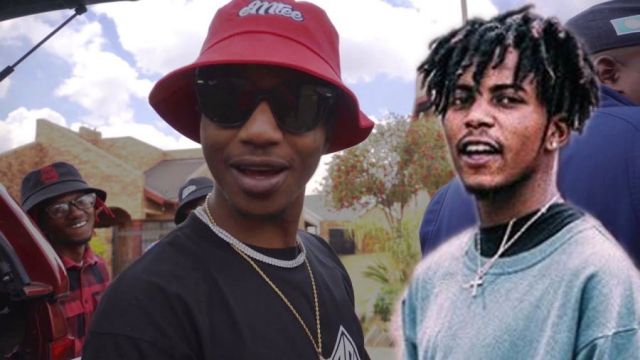 Flvme drops a diss track titled, Accident against Emtee, following their heated Twitter war through last week.
The relationship between the two rappers hasn't been exciting, and the whole saga was ignited by the Trap star's question: "Who drops better hooks than me?"
Flvme was suggested by the father of two snubbed tweeps response.
Afterwards, the two dissed each other, and it involved their former record label, Ambitiouz Entertainment.
On Saturday, Flame took the fight to another level, as he dropped a diss track and South Africans flooded social media with controversial reviews.
Critics be like:
niggas that think flvme is a good rapper didn't do well in school

— 🐧 (@tanndobrowski) February 13, 2021
Tbh honest this Flvme diss track is lame. No bars, just a guy talking on a beat. I was expecting more, what a disappointment. pic.twitter.com/Pho0SBkO18

— Azee (@TheRealAzee_RSA) February 13, 2021
I REALLY miss HipHop

This trap crap tsa bo Flvme is noise bruh😭😭 was that even a diss track???

Does anybody remember "No Vaseline" or "Ether" mxm

— Cashmere Thoughts (@TheeMasera) February 14, 2021
@flvmeSA you'll always be an upcoming artist till you retire!! You're good at thrash music

— simplyrizzo (@simplyrizzo) February 14, 2021
@FlvmeSA I was listening to your diss track nah bro 🚮 You need to work hard ngga, you even thinking A-Reece will assist you Nah you on your own Lil Travis Scott Lite, Mgodoyi, Travis wanna be 😂😂😂⚰️

Emtee diss you jus with words 🔥🔥😂❤️

— Logicalbeatz (@Logicalbeatz1) February 14, 2021