Happy birthday to Zola 7 as he turns 44
Happy birthday to Zola 7 as he turns 44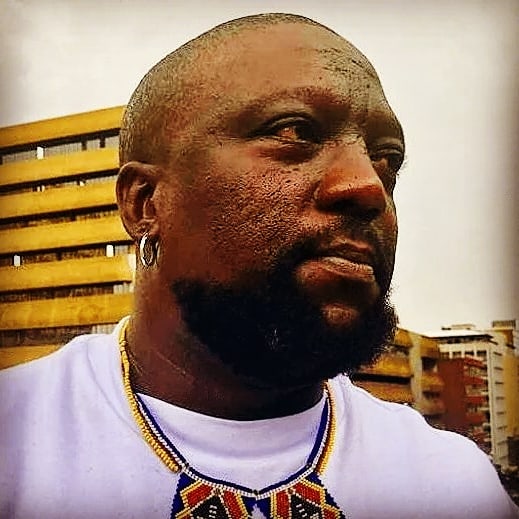 Kwaito musician, poet, actor and presenter, Zola 7, aka Bonginkosi Dlamini, celebrates his 44th birthday today. There's some good he's been known for, like helping young South Africans realize their dreams by giving out bursaries. He's more than just a musician, but a philanthropist as well. Remember how many people he helped when he still had his Zola 7 show
#zola7 pic.twitter.com/ykGY1J0ZFi

— Bonginkosi Dlamini (@jamazola7) November 21, 2020
However, it seems that has all changed. He has been surrounded by multiple scandals and his name has been tainted in the industry. Bad news always follows him and has kept him in the press for all the wrong reasons. Here's a look at the 5 times Zola 7 made it into the daily headlines.
She left no stone unturned.
There was no clear reason why Sibongile Nkabinde, ex-wife of defunct Kwaito star Bonginkosi "Zola 7" Dlamini decided to come forward about her marriage with Zola 7. However, it seems she had quite the story to tell.
"I was married to that man for 16 years and tolerated all his misdeeds" began Nkabinde, before adding "he married me and dumped me in his mother's house in Dobsonville, Soweto. He then went to stay in Melville, Jozi, and I'd only visit him just for sex on weekends – sometimes once a month."
This was just the tip of the iceberg.
South African media personality, Unathi Nkayi, once again took to her Instagram page to share her undeniable love for her long-time friend and former duet partner, Zola 7.
The pair, who both featured on the classic song, Sana Lwami, have sparked romance rumors for years, however, they have both revealed that nothing had ever happened between them.
In the video, Zola admits he had a crush on Unathi and Unathi says she also had a crush on him but didn't act on it.
Are you buying this story?
In perhaps his most candid interview yet, Zola shared some of his lowest moments and he spoke openly about his alleged disappearance from the industry and about being broke.
Zola explained: "There was a time when I was sitting on the sofa with an accountant and my lawyer and everything was on point. But the state took R650 000 away from me…"
This was the most explicit and candid we had ever seen Zola. Do you think he should have forgiven the people who wronged him?
Zola 7 just survived a horrific car accident in January while driving in Meadowlands, Soweto. Zola's car crashed into a shop and damaged the concrete tables and chairs, while he endured injuries to his neck and back.
There were rumors that the Kwaito star was drinking and driving, but according to Zola 7, he actually suffered an epileptic seizure.
The spaza shop owners, who called an ambulance to assist were upset that Zola 7 didn't honor his word to repair all the damages.
Cassper Nyovest treated his fans to some footage that was taken along the journey of the release of his 5th studio album. It took his fans behind the scenes of making his chart-topping single 'Bonginkosi' which featured Zola 7.
Not only is the single named after Zola 7 whose real name is Bonginkosi, but in the video, fans learned that the song was not written beforehand. It was a 'spur of the moment thing' after Zola 7 inspired Cassper to sing from the heart.