Mzansi react to Simz Ngema And Tino Chinyani breakup
Mzansi react to Simz Ngema And Tino Chinyani breakup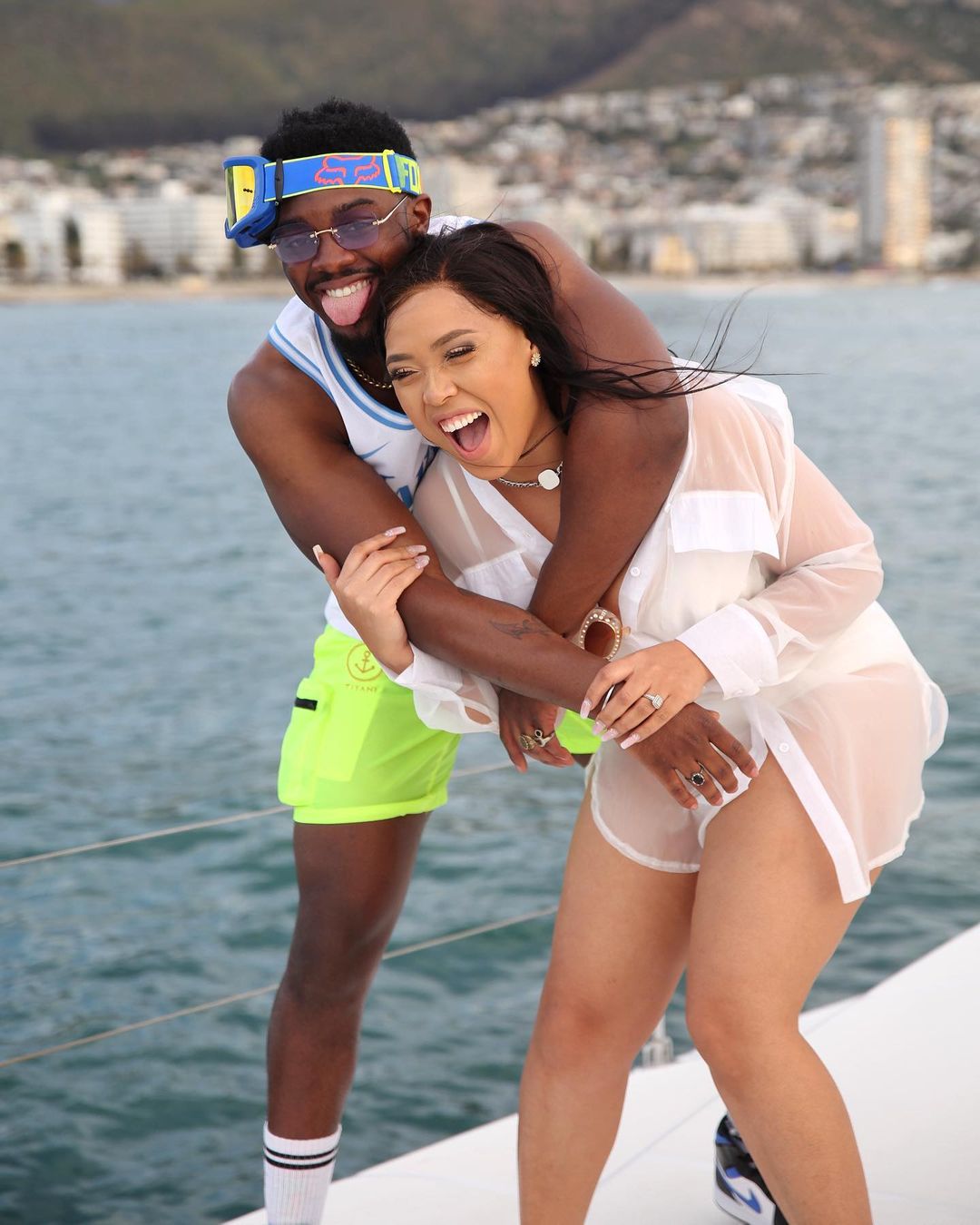 There have been mixed reactions ever Simz announced her break up from her baby daddy Tino. A lot of people on Twitter are saddened by the news as they feel that the two were a perfect match. While there is a significant number of people that believe that the two are taking us for a ride. Some of their fans couldn't help but point out the ring that is on the actress' finger and to her defence, she has had it on for a while.
Tino and Simz break-up came as a shock to me, they seemed so in love 💀 a study should be conducted on how this generation don't last in relationships, it's too much now. Ngapha oKhanyi badlala ngothando lwe shona😭 pic.twitter.com/m9rarJps9U

— Bonginkosi M (@_BonginkosiM) September 12, 2021
So Simz Ngema and Tino went on a dope ass weekend and came back co-parenting. Respect umjolo pic.twitter.com/yRr6XeNHfT

— Nokwanda Tshuma (@nokwaanda) September 12, 2021
surely next week Tino and Simz are getting married pic.twitter.com/aNJ13BX9OT

— Kokii Beybeh 🌻 (@Kokii_Leonyx) September 12, 2021
I do not Believe Tino and Simz broke up… if they did for real 😧, they should find a way to be back together again… that is a sweet couple… drama free and good people.

— MUDIWA 🇿🇼 (@MudiwaHood) September 13, 2021
Also, the announcement just comes after the two spent a weekend away in Cape Town and they looked so cosy and in love. Or were they just posting for the gram? Also, Simz has not removed pictures of them together from her social media. Tweeps are speculation that the two could be getting married, so they've announced the break-up to keep the public off their backs.
Revealing their separation on social media over the weekend, Simz said that this has been one of her greatest experiences ever. She adds that it is a love story about two people fighting all the odds to be together.