Mzansi react to Faith Nketsi being back to the studio – 'She's trying to save SA hip hop!'
Mzansi react to Faith Nketsi being back to the studio – 'She's trying to save SA hip hop!'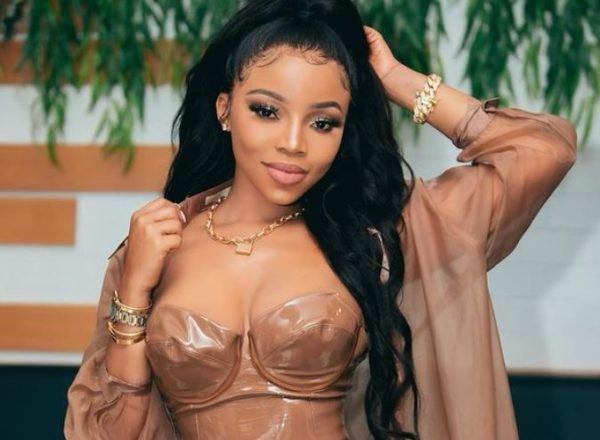 Faith Nketsi is currently trending on social media after she announced her return to the studio.
The star made it known in 2020 that she isn't doing music again.
Well, she is back to music and many of her fans have shared their views regarding the news.
Tweeps were left shook when video and snaps from Faith's Instagram LIVE showed that the reality TV star was back in studio.
Faith landed on the top 5 of the Twitter trends list as tweeps tried to figure out what she was doing in studio.
In one of her videos, Faith wrote: "This is going to be better than the last."
See some of their reactions:
Cassper Nyovest on Amapiano is just like Faith Nketsi on SA Hip Hop. pic.twitter.com/n6DXoQpllU

— Karabo (@karabeast24) October 8, 2021
Cassper Nyovest on Amapiano is just like Faith Nketsi on SA Hip Hop. pic.twitter.com/n6DXoQpllU

— Karabo (@karabeast24) October 8, 2021
Cassper Nyovest on Amapiano is just like Faith Nketsi on SA Hip Hop. pic.twitter.com/n6DXoQpllU

— Karabo (@karabeast24) October 8, 2021
"Yo y'all thought I was gone huh, no ways I'm back like mokwatla"

-Faith Nketsi pic.twitter.com/6aNfPYWRST

— Dr.STAN_KRUGER🇮🇹🏆🕯🏳️🏳️ (@krugersville) October 8, 2021
Just when you thought SA hip hop might make it outta life support, Faith Nketsi turns up to pull the plug😭😭 pic.twitter.com/6NbhjSA9QE

— Male Alpha🇿🇦 (@thami_tzz) October 7, 2021
Faith Nketsi is back to save Hip Hop once again 🔥🔥🔥🔥🔥🔥😭😭😭😭😭😭😭😭🤲🏽🤲🏽🤲🏽 pic.twitter.com/OHeHCsP4BD

— Dr.STAN_KRUGER🇮🇹🏆🕯🏳️🏳️ (@krugersville) October 7, 2021
Faith Nketsi is back in studio
Twitter is going to be lit🤣🔥🔥 pic.twitter.com/houCyOl375

— 👑💯 (@TheePrincess9) October 8, 2021